Learn new processes and tools to help you manage failure and achieve success !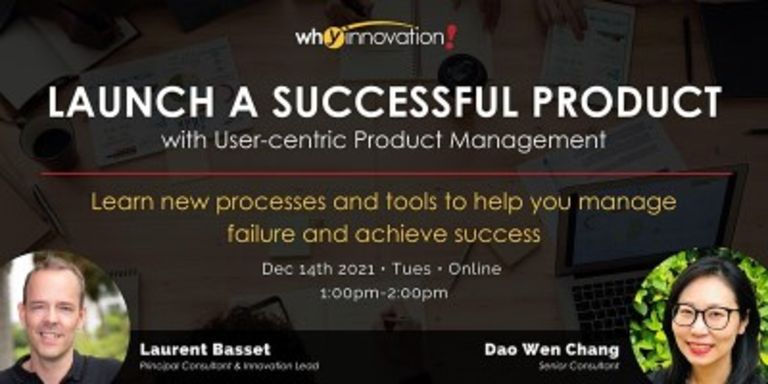 Building a product is exciting but launching a product successfully is even better!
Yet many companies, whether startups or established, often fail at a new product launch. There are many reasons but an overwhelming 47% fail because they built a product the market isn't interested in, resulting in time, money and effort wasted.
Avoid that problem today by learning about User Centric Product Management; a program that teaches you Lean Startup, Design Thinking and Agile methodologies to ensure that your next product delivers value to your users quickly in a time and cost-efficient manner.
Gain key insights and more about User Centric Product Management by signing up for our free webinar today!
To sign up, click here!