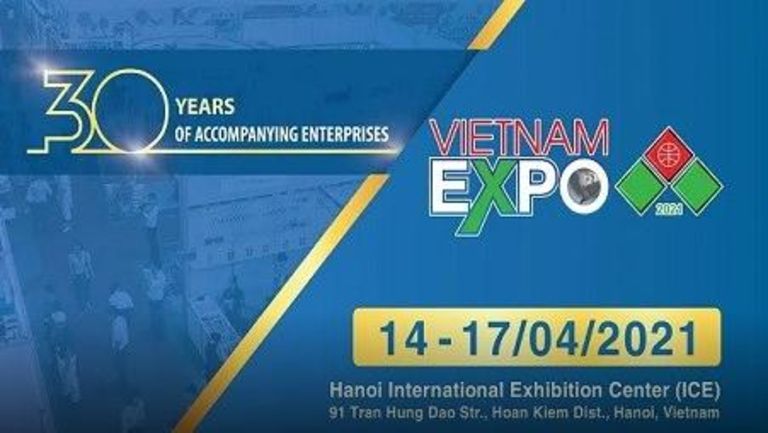 In the framework of the 30th Vietnam International Expo 2021 (14-17 April 2021), the Trade Office of Vietnam Embassy in Singapore (VTO) and the Trade Promotion Agency under Vietnam's Ministry of Industry and Trade collaborate to organize the Virtual Forum and B2B Invest in Vietnam, A Focus on Industrial Opportunities with provinces in Vietnam (Nghe An, Vinh Long, Kien Giang, An Giang, Dong Thap). It's a very good chance for Singaporean investors and multinationals based in Singapore to learn the latest updates on Vietnam's manufacturing policy and concrete opportunities to invest in these key provinces.
(1) to update new bright prospects in Vietnam industry's sector;
(2) to have deeper insights into Vietnam's industrial policy and industrial strategy;
(3) to virtually meet (1 by 1) and exchange potential and prospective business and investment opportunities in industry sector with Vietnam businesses and leaders of provincial industrial parks/economic zones.
(4) to virtually visit 600 booths of machinery, equipment, supporting industry products, electrical and electronic products, food and beverages, and farm produce displayed at the Expo (https://vntradesg.org/en/the-30th-vietnam-international-trade-fair-vietnam-expo-2021/ )
(5) to identify potential suppliers/partners from Vietnam and confidently establish partnership with the support from governmental and provincial agencies. Please check this link for the list of exhibitors and industries: https://vietnamexpo.com.vn/en/listexhibition.
From 14 – 17 April 2021, the online exhibition being in: VIETNAM EXPO 2021
Agenda
Morning session (General networking)
9:00-9:30
Open meeting room on Zoom (Live webinar ID + password will be sent to registered participants via email 02 days before the event)
9:30 – 9:40
Welcome speech from Vietnam Trade Promotion Agency
9:40 – 9:50
Welcome speech from Singapore supporting partner
9:50 – 10:10
Dr Quynh TRAN – Trade Office of Vietnam Embassy in Singapore, Manufacturing in Vietnam: latest updates and new bright prospects
10:10-11:10
A focus on industrial opportunities in 5 provinces panel:

Speakers profile: Provincial Leaders of Investment Promotion Centre

– An Giang Province

– Nghe An Province

– Dong Thap Province

– Kien Giang Province

– Vinh Long Province

11:10 – 13:00
– Q&A

– General networking session (Vietnamese enterprises introduce themselves and their expected matching needs.

Afternoon Session (Specific and private networking with leaders of industrial parks and Vietnamese enterprises
14:00 – 17:00
B2B trade sessions (2-4 online trading rooms will be opened simultaneously)

For more information, please contact Vietnam Trade Office in Singapore at Sg@moit.gov.vn