vOilah! France Singapore Festival returns from 26 October to 27 November 2022!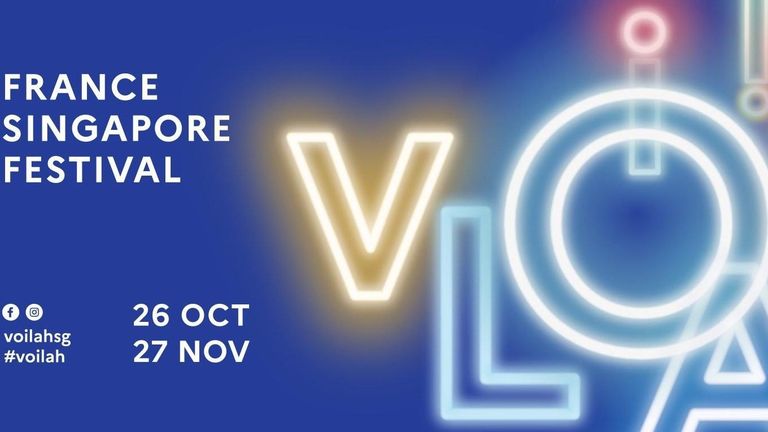 The festival continues to celebrate the success and strength of France and Singapore's bilateral partnership.
A flagship event presented by the Embassy of France in Singapore, this year's Festival is themed "Inspiration". Visitors can look forward to a line-up specially curated to spark inspiration and enlighten minds and souls as we look ahead with hope for the rest of the year and beyond.
Expect to be blown away with 40 new and eye-opening co-creations and co-productions between our two countries. There's something for everyone, from art enthusiasts to food connoisseurs. With exhibitions, concerts, multimedia installations, sports events and food market, vOilah! 2022 promises to be an engaging month of programmes for every interest and aspiration.
vOilah! 2022 continues to be a net-zero festival by acting to reduce CO2 emissions at their core. By learning from past festivals and working closely with its partners to cut carbon footprint collectively, vOilah! aims to contribute to a sustainable tomorrow.