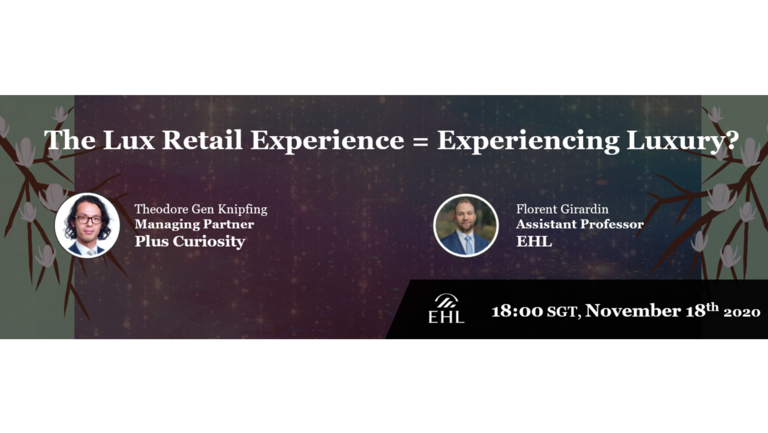 What is the luxury retail experience today?
With changing consumer expectations redefining the concept of luxury and the virtual customer journey integral to the overall brand experience, how are traditional lux retail companies transforming themselves?
How can a truly immersive and intuitive luxury retail experience be created?
Join the conversation with EHL Assistant Professor Florent Girardin and Theodore Gen Knipfing, Managing Partner, Plus Curiosity!