Sopexa is pleased to invite you to its Wine'Up Webinar on Southeast Asia with a first session on Singapore & Vietnam wine markets.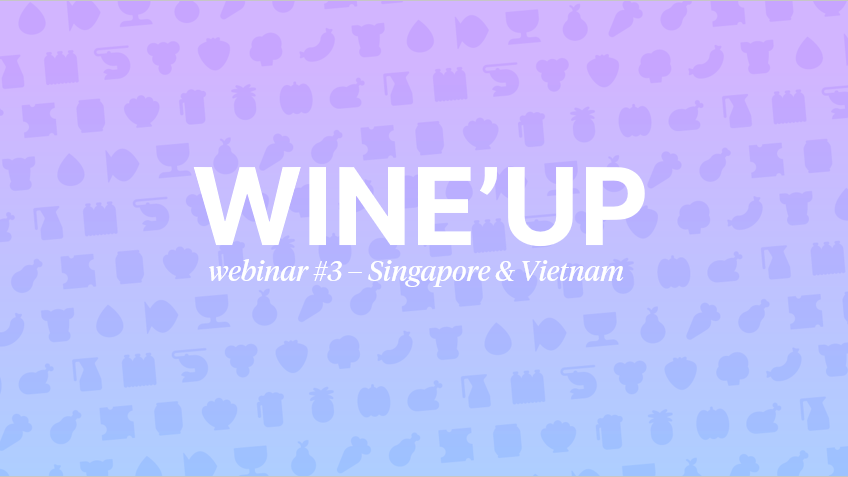 Asian consumers expectations showcased in an emerging versus a mature market
Promoting wines to key channels in Singapore & Vietnam
Content and formats to successfully target trade professionals and consumer
A webinar series that takes you on a world tour of wine trends, marketing and communication activations analyzed by our local experts and partners.
SOPEXA, A PROVEN EXPERTISE IN WINE & SPIRITS
Sopexa has been promoting terroirs, enhancing producers and importers' reputation, conversing with customers and persuading journalists and influencers for more than sixty years. With established trade marketing and 360° communication skills both locally and worldwide, Sopexa has solid knowledge of the wine & spirits industry. Our organisation has helped hundreds of international trade bodies and businesses market their products and communicate abroad, closely following trends and adapting our services to fully satisfy our customers.
In partnership with