Join this luncheon and mastermind group to learn more about the power of storytelling: How to Connect with Your Audience and Make a Bigger Impact.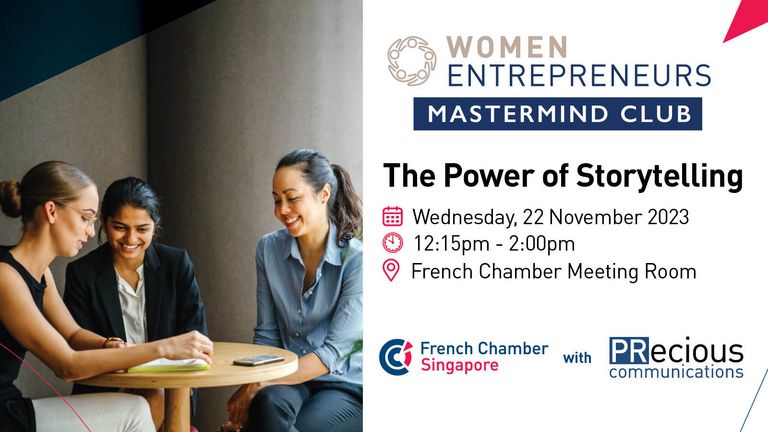 Each participant will get the opportunity to present her challenge.
In this session, with the guidance of our speaking guests ARUNDHATI SAHA, Director, Strategic Advisory and PAULINE YOONG,Regional Head of Digital at Precious Communications ( a communications agency which combines traditional and digital capabilities to provide holistic communications consultancy to their clients), participants will learn how to:
Stand out from the crowd: Discover your unique value proposition and develop a personal brand that will help you get noticed.
Work on compelling storytelling: Learn how to craft and deliver stories that will engage and inspire your audience.
Get yourself out there through networking and social media: Build relationships with key people in your field and network effectively at events and online.
In order to save time at the beginning of the session, we would ask you to answer the following questions and send it back to cvincens(@)fccsingapore.com
The information will be shared with all participants prior to the event.
Your name
Company's Name
Presentation of your company in 50 words max
Your current challenges or questions
Terms & Conditions
This event is for members only.
Full payment is required upon registration.
Limited Seats
Should you need to cancel, please do so no later than three working days before the date of the event.
No shows will not be refunded.