Companies news
Accor debuts Handwritten Collection in Southeast Asia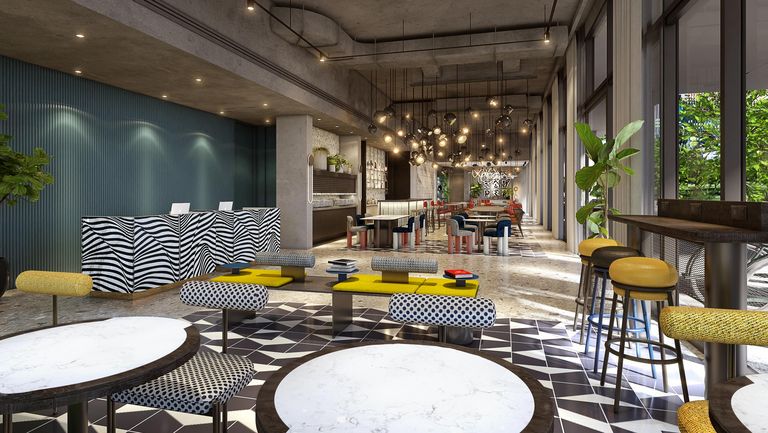 The 194-key hotel Faber Park Singapore Handwritten Collection will open in Q4 2023 becoming the region's first Handwritten Collection address
SINGAPORE – Accor, the region's largest hotel operator, has partnered with Global Premium Hotels Limited, to debut the Handwritten Collection in Singapore. The Hotel Faber Park Singapore – Handwritten Collection, is set to open in Q4 2023, immersing guests in a curated hotel experience.
Singapore's Mount Faber will become the setting for the Handwritten Collection's inaugural hotel in Singapore. Named in honour of Captain Charles Edward Faber of the Madras Engineers, who built a narrow winding road to the summit for the installation of a signal station, Mount Faber stands as a revered testament to a bygone era. Cradled within the greenery of Mount Faber and graced with panoramic vistas of the city and harbour, the Hotel Faber Park Singapore – Handwritten Collection is set to captivate the hearts and minds of travellers and locals alike.
Comprising 194 rooms, the hotel weaves a tapestry of contemporary design with timeless allure, alongside an array of amenities including a restaurant, lobby bar, and swimming pool. During their stay, guests can further enjoy convenient access to Sentosa Island, VivoCity, Singapore Cable Car, and surrounding reserves, with the MRT line located within convenient walking distance of the hotel.
"We are delighted to unveil the Handwritten Collection's inaugural hotel in Southeast Asia," expressed Garth Simmons, Chief Executive Officer of Accor's Premium, Midscale & Economy Division in Asia. "This momentous occasion marks a remarkable milestone in Accor's cherished partnership with Global Premium Hotels Limited and its related party. We fervently anticipate the privilege of immersing our guests in the unrivalled charm and personalized grace that the Handwritten Collection epitomises."
Accor has a longstanding strategic partnership with Global Premium Hotels Limited and its related party, operating 16 hotels in Singapore, 5 hotels in Australia, and 2 hotels in the United Kingdom under the MGallery, Mövenpick, Mercure, Novotel, ibis Styles & ibis budget brands.
"The addition of this new hotel is a testament to our commitment in providing guests with a curated stay experience," said Ms Ko Lee Meng, Chief Executive Officer of Global Premium Hotels Limited. "The well-thought elegant design and layout from the lobby, restaurant to each room is inspired by the foothills of Mount Faber Park (one of the oldest in Singapore) which surrounds the hotel. Here, guests have arrived at a piece of Singapore's history."
The Handwritten Collection brand, launched by Accor in January 2023, is comprised of charming bespoke hotels that offer an intimate and stylish hospitality experience. The brand seeks to offer a variety of hotels with individual personalities, intimately reflecting the character and warmth of the people who look after them. Like a handwritten note, each host's individual touches are subtly encountered at select moments throughout the guest stay – from a warm welcome that cascades into conversation, to freshly baked treats. Accor has already opened addresses in Australia, France and Estonia under the Handwritten Collection, with a healthy pipeline of hotels throughout the globe.
With a plan to grow the portfolio to 250 properties by 2030, Accor is actively seeking new properties to be part of Handwritten Collection in popular travel destinations across the world. For more information, please visit https://all.accor.com/brands/handwritten-collection.en.shtml.
SOURCE: ACCOR