Companies news
After Rugby World Cup 2019, Societe Generale partners again with Rugby World Cup for the 2023 edition in France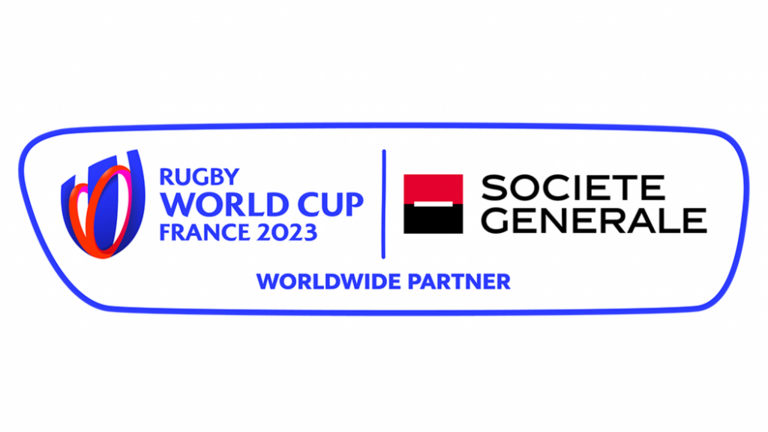 The journey for the 'Official Bank of Rugby' began when Societe Generale partnered with the French rugby union in 1987. Since then, and for more than 30 years, the Group have cemented a bond between its own values and the core values of rugby.
Today, Societe Generale supports rugby from its grassroots to professional pinnacles, encouraging the practice of rugby by women and younger generations, especially as a channel for social inclusion, and making sure that the historic journey with rugby embodies the Group's mission – contributing to positive transformations in society.
In line with this mission, Societe Generale partners with rugby institutions all around the world: in Europe, Africa, America (with recently Rugby Quebec in Canada), Asia Pacific (namely Hong Kong Valley rugby club, Sydney Easts rugby club and India rugby union) and last but not least, Rugby World Cup, for the seventh time.
As Worldwide Partner and Official bank of Rugby World Cup 2023, Societe Generale will offer again unique opportunities to share with our clients, staff and all our stakeholders rugby's values and spirit, to bring more people to this amazing sport and contribute to its expansion.
After sharing together the passion and emotions of Rugby World Cup 2019 in Japan and at the SG Fanzone in Hong Kong, Societe Generale invites you to join a new exciting journey towards Rugby World Cup 2023 in France! For more information, click here!