Event report
AfterLab by Perrine Hamel: Nature-based solutions for cities in Asia: do they work and how do we mainstream them?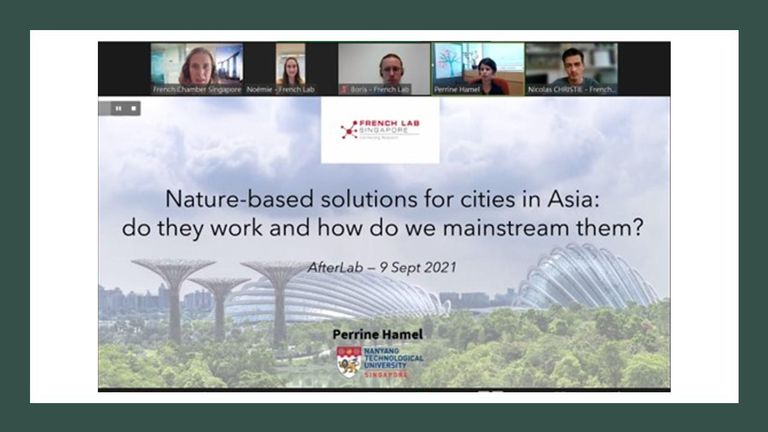 We were delighted to welcome Perrine Hamel, Assistant Professor at the Asian School of the Environment, Nanyang Technological University, Singapore, and Principal Investigator at the Earth Observatory of Singapore to be part of our AfterLab series.
Her research examines how urban nature – parks, trees, green roofs, etc. –contributes to creating resilient and inclusive cities in Southeast Asia. She received the Singapore National Research Foundation Fellowship in 2020 to support her research in the region and contribute her expertise in ecosystem services modelling, urban resilience, and science-policy linkages. More information: https://www.perrinehamel.com/.
Members can watch the replay and access the presentation below.
***
French Lab Singapore is a joint initiative by The Ambassade de France, CNRS and The French Chamber of Commerce in Singapore.
Please contact Aurelie Martin for more information.

Access the webinar recording (Only for members)