AGS Singapore: tailor-made services in removals and secure storage worldwide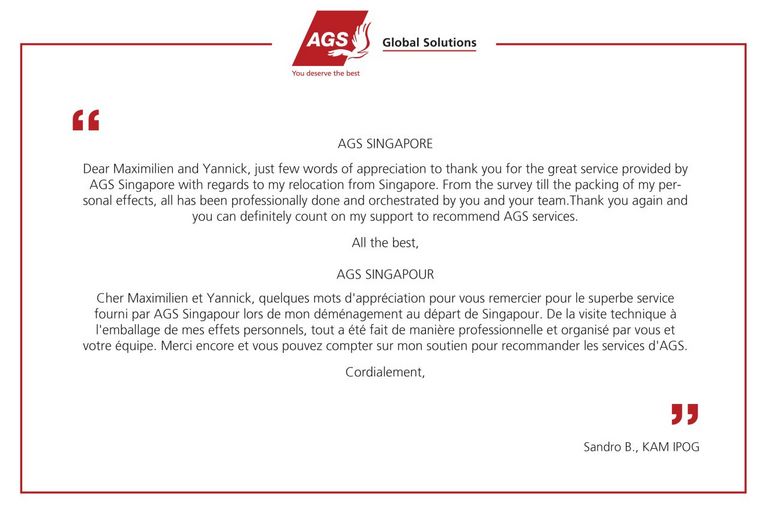 AGS strives to deliver the best moving services worldwide, with a client-centric attitude. We have the experience to provide you with professional and seamless moving services no matter where in the world you move. Our clients include some of the world's top multi-national corporations, NGOs, governments, embassies and more than 85000 families every year.
Always moving forward, we are investing in staff development and recruiting the best professionals. Globally, we continuously invest in our fleets of vehicles, warehouses and security systems. We are capitalising on IT developments and new technologies to better support AGS moving services.