Companies news
Air France awarded 5-star Covid-19 safety rating by Skytrax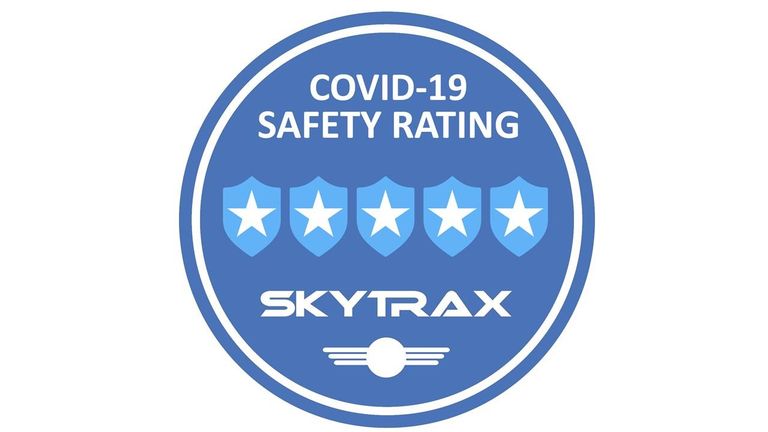 On 27 July, 2021, Air France received a 5-star Covid-19 Airline Safety Rating from Skytrax, the international air transport rating agency.
Since obtaining a 4-star rating in January 2021, the company has now attained the highest rating in this global benchmark for certifying covid-19 air travel health and safety standards. Air France is the first major European airline to receive this award. Skytrax thus recognizes the effectiveness of the health and hygiene measures implemented by Air France to protect customers and staff since the beginning of the Covid-19 crisis, as well as the improvements undertaken during the first half of 2021.
Among these measures, the rating agency evaluated the cleaning and disinfection procedures at the airport and on board aircraft, recycling of the cabin air, special signage and floor markings to ensure physical distancing, the compulsory wearing of masks, provision of hand sanitizer and an adapted service in the Air France lounges and on board aircraft.
Following a comprehensive audit of these measures carried out in June 2021, Skytrax was notably able to confirm the strict application of procedures for cleaning and disinfecting frequently touched surfaces at the airport and on board the company's aircraft.
"We are proud to obtain this 5-star rating which once again recognizes the immense efforts made by Air France teams on a daily basis to guarantee the implementation of our Air France Protect programme. It is also an additional incentive to pursue our efforts to ensure our customers travel with complete peace of mind," stated Fabien Pelous, SVP Air France Customer Experience.
Air France Protect, Air France's health commitment
The health and well-being of Air France customers and staff are at the heart of the company's concerns. Since the beginning of the coronavirus crisis, the company has maintained the strictest health and hygiene measures both at the airport and on board aircraft to guarantee conditions of optimum safety. Grouped under the "Air France Protect" label, these measures are regularly adapted to changes in the current health context.