Companies news
Alain Li joins Sia Partners as Senior Advisor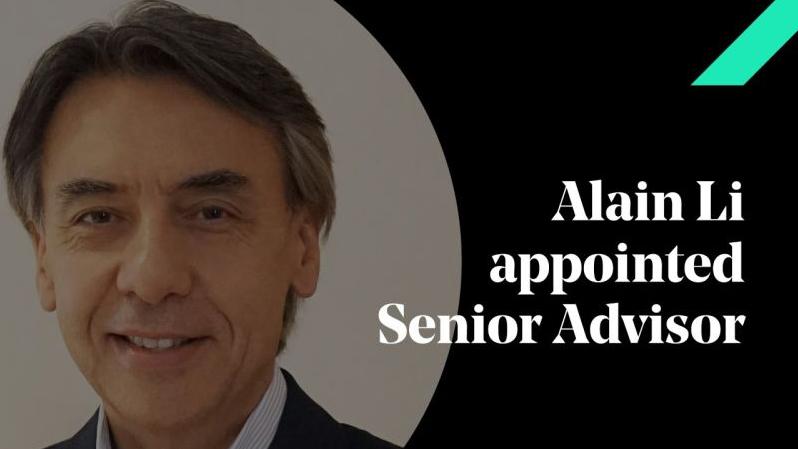 The relationship with Alain Li and his wealth of experience within the lifestyle industry across the globe will serve as a major asset.
Before joining Sia Partners, Alain Li served as the Asia-Pacific CEO for the luxury group Richemont, from 2006. Alain was responsible for overseeing the operations and growth of Richemont's luxury brands in the Asia Pacific region. With over 20 years of experience in the luxury goods market, he played a significant role in expanding Richemont's presence in the region and driving its success.
In addition to his role with Sia Partners, Alain is an Independent Non-Executive Director of Remy Cointreau and has been President of the French Chamber of Commerce and Industry in Hong Kong since 2022.
Beyond an obvious focus on the Luxury industry, Alain will also be involved in other domains of the Lifestyle Industry such as Beauty/Cosmetics, Tourism, Food & Beverage and will bring his knowledge of the Asia region.
"Our revenues within Luxury and Lifestyle brands have tripled in the last two years. Alain will help us to accelerate this traction and share his expertise on various topics such as how to build a data-driven organization in Luxury, how to improve the digital customer journey (activation, personalization, payment, marketplaces), how to be an early adopter of the Web3 ecosystem, how to optimize supply chain and operations, and how to accelerate sustainable roadmaps." explains Matthieu Courtecuisse, CEO of Sia Partners.
"I am delighted to join Sia Partners as a Senior Advisor. I've had the pleasure to collaborate with Sia Partners in the past and was always impressed by their professionalism and expertise." says Alain Li.
Sia Partners now has 150 seasoned consultants across the APAC region in four locations (Australia, Japan, Hong Kong, Singapore) and a target to grow by 25% in the coming year.
SOURCE : Sia Partners