Publications Agriculture - Agroalimentaire
Alfa Tech is pushing the limits of the agri-tech industry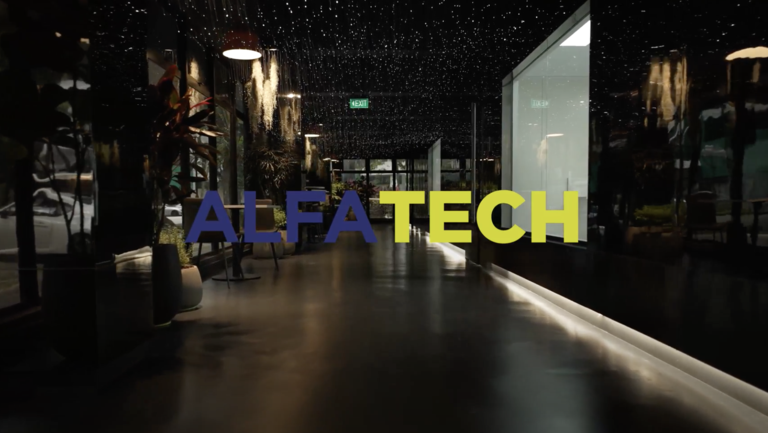 Alfa Tech Singapore's design and build project, participating in the growth and development of Singapore, along with our Singapore University to create a technologically advanced agricultural translational research centre located at No.85 Cavendish, Science Park Drive. With state-of-the-art equipment and systems, the facility will enable cutting edge agricultural and food security research.
Participating in the growth and development of Singapore, particularly with regard to food security and independence is not just a project for us. It was a high honour and privilege to participate alongside with our Singapore University in the ideation and ultimate creation of the space. Not only is it extremely technologically advanced with state-of-the-art equipment and systems for plant growth, because of the 30 by 30 plan and general global interest in alternative agriculture, the centre serves as an interpretive, education and inspiration hub for aspiring food producers. The space's aesthetic was crafted in a way that would inspire and challenge occupants and visitors alike to dream big, rethink our approach and question assumptions.
At Alfa Tech we want to approach each project as an opportunity for the customer and Alfa Tech to grow, learn, refine their approaches to a problem and ultimately become better actors in the marketplace. We take a very wide lens when we tackle a project. This agricultural translational research centre has a lot of moving pieces and needs to serve a highly variable group of possible end users. This led us to use technology and practices from around the globe.
Alfa Tech's collaboration with Belgium company, Urban Crops Solution was to build 2 farm containers. The 2 farm containers will allow for cultivation of vegetables that the weather condition in Singapore will not allow. These containers work on a dedicated climate system and remote access control software; hence you could move them to any part of the globe to continue your agriculture process with minimum space constraint.
Another collaboration was with the Canada company, Climate Control Systems to build a customized fertigation system. The Fertigation System is a precise fertilizer blending and delivery system that allows the grower to create various fertilizer feeding formulas for all types of crops including hydroponics, aeroponics, and traditional growing methods. The system is fully integrated to the internet allowing for remote control and monitoring.
This facility also includes technologies from the United States, Israel, and other places around the world where Agri-tech is thriving.
Alfa Tech was involved in Agri-tech long before the 30 by 30 plan. We want to continue to help educate the industry, help it develop, help Singapore be good stewards of the public and private funding that is being invested. We also want to demystify and remove barriers for those who are interested in Agri-tech. Plain talking, removing jargon, explaining things to people in easily understood terms so everyone can become more aware. We also want to be circumspect in our approach. From site search, program development, equipment selection, operation, and the economics of the industry… even finding people to purchase end product. We really want to be ambassadors for our customers to succeed, eyes open, informed to make good decisions. Completing this project is an important achievement for academia, the nation and us as the design and build partner.
For more information, please visit https://www.atce.com.sg/.