Companies news
Alfa Tech VestAsia partners with Hydroleap for water treatment earth control measures (ECM)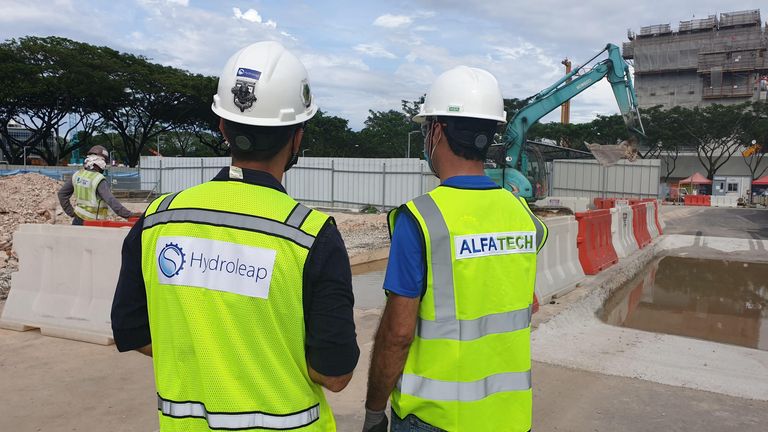 Alfa Tech has partnered with Hydroleap for their water treatment ECM, in an effort to promote new technology and sustainability.
This new technology uses unique membrane and electrolysis to remove silt from water and delivers a cleaner end-water discharge than traditional means and methods. Also, by reducing the use of flocculation agents, the chemical waste and maintenance regimes are completely eliminated. It is a brilliant solution to a problem that has plagued construction sites in Singapore and around the world.
The technology can be seen in the video at Alfa Tech's recent Willow Lodge project.
The successful implementation reinforces the value that Hydroleap can bring to the construction industry and the belief that water treatment can be done both economically and sustainably.
Visit Alfa Tech website : https://www.atce.com.sg/
Visit Hydroleap website : https://www.hydroleap.com/