Companies news
Andros becomes Rugby World Cup France 2023 Official Supplier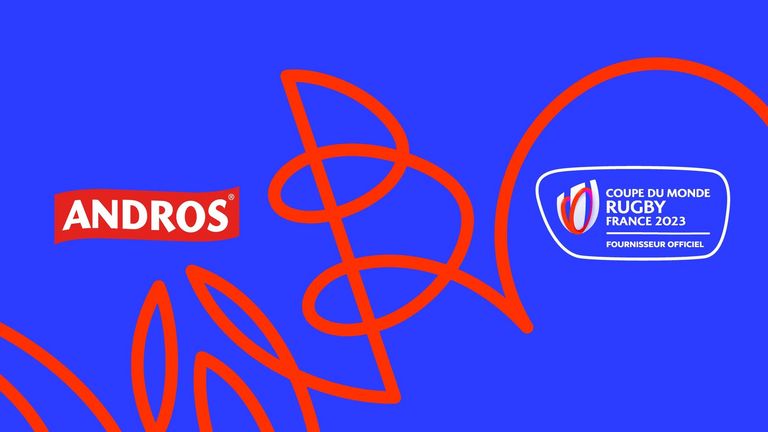 Andros' commitment to Rugby World Cup France 2023 is the culmination of a strong relationship forged over the last 50 years between the French family-run business and both community and elite rugby through the clubs and competitions it supports.
The France 2023 Organising Committee has announced the appointment of Andros as an Official Supplier for Rugby World Cup France 2023.
Based in rugby's stronghold of south-west France, Andros also has a presence in the countries of teams confirmed as participating at Rugby World Cup France 2023, namely New Zealand, Australia, England, Italy and Japan as well as several still involved in the global qualification process.

As one of the biggest international sporting events, Rugby World Cup France 2023 will be an opportunity for Andros to showcase its expertise in fruit and diary products - products that support a healthy lifestyle and playing sport.
France 2023 CEO Claude Atcher said: "Rugby World Cup 2023 will belong to the whole of France, for the iconic rugby clubs that are the rhythm and the life of our villages. Born in the Lot region, very close to the Corrèze department, Andros promotes our regions, their wealth, their products and their players on a daily basis. Its name is inseparable from local rugby and local producers, which we want to put in the spotlight! We are delighted that all the Andros company's strengths, which are the pride of our country on the international stage, are committed to the France 2023 adventure alongside us."
Frédéric Gervoson (Andros Chairman) and Florian Delmas (Andros CEO) commented: "Andros is a French family firm and multi-local company that has always been in love with rugby. Rugby World Cup France 2023 is a global event that ties in with our international business, and it will take place in France where our company was born. We have therefore decided quite naturally to become an Official Supplier for Rugby World Cup 2023. We share strong values with rugby. For all these reasons, we are very proud to put the power of fruit, vegetables and dairy desserts at the service of Rugby World Cup 2023 in France!"
SOURCE: ANDROS