Companies news
Arc: Portrait of a French Industrialist, Committed to the Circular Economy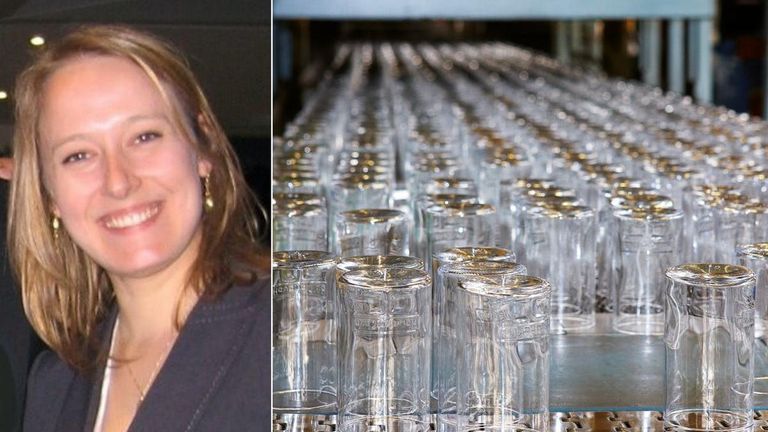 A world leader in tableware, Arc is also a leading French industrialist who has a long-standing commitment to an exemplary CSR approach. Meet Delphine Bastien, Director of Sustainable Development and Circular Economy of the group.
Arc: a world leader in table arts firmly rooted in its territory of the Hauts de France
Arc was born in 1825 in the north of France, in Arques, where the Group's headquarters, its research and development division and the largest glass production site in the world are still located.
Solidly anchored in France and its region of origin, Arc manufactures and distributes its products on all continents. The Group now represents 9,000 people worldwide and has production sites in China, Russia, the United Arab Emirates and the United States, to be as close as possible to each of its markets.
Despite the opening of other factories in the world, Arc has chosen to keep a local anchor: today 50% of the group's production is French, more than 95% of everything sold in Europe is produced in Europe.
A commitment to sustainable development for more than 20 years
Arc was one of the first major companies to join the UN's Global Compact programme in 2003 and to publish an annual Sustainable Development Report.
"Arc was created to go from handmade glass to industrial glass. Now that we have taken up this challenge, we must take up the following: the ecological revolution! " says Delphine Bastien, Group Environment, Sustainable Development and CSR Director.
Since then, many actions have been carried out with exemplary results. For example, CO2 emissions per tonne of glass have been reduced by 26% since 2010, thanks in part to process optimizations and energy use. By 2030, the group aims to reduce them further, from 40% to 50%. For Bastien, "It's just a necessity!"
2019: Accelerating to the circular economy
At the Hauts de France site, 100% of production falls are already converted into calcin and reused on site as a raw material. The glass recycling process does not clear it up, so with the falls of colored material Arc manufactures a range of black glass products, composed of at least 90% recycled calcin. "We are proud of this range which is a great success, especially for the festive tables!" say Bastien.
Next step: Arc aims to recycle glass from the collection of glass household packaging: bottles, jars and jars in its manufacturing processes. And conversely, the group would like its products to be accepted in the recovery channels of these packaging, of which the so-called "table" glasses are now excluded. As for the virgin materials that go into production, they are largely extracted in nearby Belgium and the Ile de France. Delphine Bastien explains, "With the exception of a few very specific components, our quarries are all less than 500 km from the factory. . And we are delivered by barges, which greatly reduces the impact of transport."
This year, Bastien launched LCAs (Life Cycle Analysis) on 10 products representative of Arc's production, in order to better measure its environmental impacts and guide progress actions.
"The turning point towards the circular economy was already underway, it is in fact a model that seems natural to us for the industrialist that we are. But as for many, the health crisis and containment have accelerated our reflections (...) we have the ambition to carry this model and become a major player in it," she said.
The RECYGO x Arc mug for a zero-waste coffee break at the office
Because of its durability and safety, glass is back in force, as an alternative to the plastic that had dethroned it for several decades.
Arc, in line with the new expectations of the "consumers" offers on its online sales site a range of glass products to limit food waste by improving food preservation and to limit waste production by facilitating bulk buying.
Because we share the same values, it is only natural that we approached Arc to imagine a "zero waste" mug, to accompany our customers in their eco-responsible approach.
With its sober and pure design, designed arc and embellished for RECYGO with a vegetable motif, the mug of the RENOOVO collection invites the arts of the table to the office and will make everyone want togive up the disposable cup. Carrying a committed and customizable message, it values the commitment of its user, which further promotes its ownership. And because it is made by Arc, it is made in Hauts-de-France!
Editor's note: This article has been translated from French. Original article can be found here: Arc : portrait d'un industriel français, engagé pour l'économie circulaire | Recygo