Companies news
Arianespace Consolidates Leadership In Commercial Launch Market With 15 Successful Ariane, Soyuz And Vega Launches In 2021 And Revenue Growth Of 30%, While Gearing Up For Another Busy Year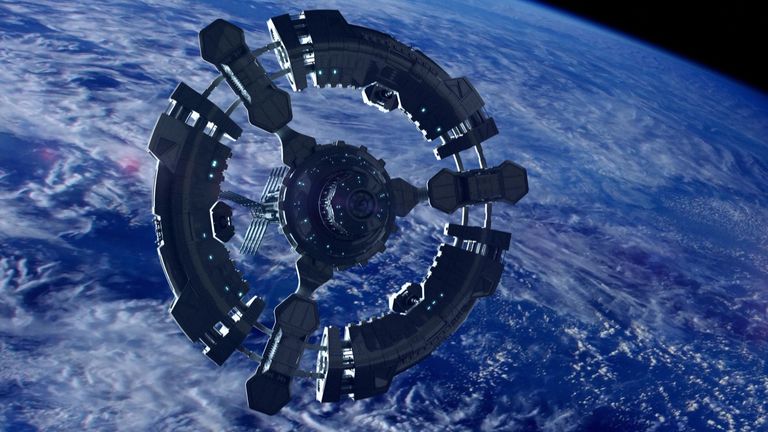 Arianespace confirmed its strong performance in 2021, with 15 successful launches – five more than in 2020 – and 305 satellites sent into orbit using its three launchers, Ariane, Soyuz and Vega, from three different launch bases. The company posted revenues exceeding 1.25 billion euros, an increase of 30% over 2020. It has a backlog of 36 launches, with 22 more satellites added in 2021. Arianespace launched the James Webb Space Telescope on December 25 from the Guiana Space Center, sending into orbit the most ambitious space telescope ever built. Ariane 5 surpassed its expected performance by optimizing the spacecraft's injection, which will increase its original design life. The new year will also be very busy, with up to 17 launches planned in 2022, including the first flights of Vega C and Ariane 6.
Arianespace, the European launch services operator, closed out a very intense year in 2021 with a total of 15 launches: three by Ariane 5, nine by Soyuz (including eight from the Russian spaceports in Baikonur and Vostochny for the OneWeb constellation) and three by Vega. A total of 305 satellites were launched. Out of the 15 launches, there were 11.5 for solely commercial customers, making Arianespace the leader in this market.
Arianespace logged revenues of more than 1.25 billion euros in 2021, 30% higher than the previous year.
At the same time, Arianespace consolidated the backlog of orders for its family of launch vehicles (Ariane 5, Ariane 6, Soyuz, Vega and Vega C) by adding 22 satellites from the following customers:
ISRO/NSIL, for the GSAT-24 satellite, assigned to the last position available on Ariane 5.
EUMETSAT, with the MTG-I2 satellite planned for an Ariane 64 launch.
ESA (for the European Commission) and EUSPA, which chose three Ariane 62 and a Soyuz launch for eight Galileo satellites.
Optus, for Optus-11 to be launched by an Ariane 64.
Skyloom, for UHURA-1, on an Ariane 64 rideshare mission.
ESA, with FLEX and Altius on a Vega C, and Microcarb (for CNES with the support of the European Union) as an auxiliary passenger on a Vega C.
SITAEL (for the Italian space agency ASI), for PLATiNO 1 & 2, on Vega and Vega C.
CNES, with NESS as an auxiliary passenger for Vega C.
Four small satellites, already launched on Vega mission VV19 in August 2021 as auxiliary passengers.
Arianespace's backlog of orders now stands at 36 launches for 24 different customers.
Along with a large number of orders from European institutions, Arianespace is pleased to note the commitment made by ESA member states as part of their August 13, 2021 resolution to support the operation of Ariane 6 and Vega C in their stabilized phase. Based on this commitment, Arianespace should have a solid base of institutional launches for Ariane 6 and Vega C, while also ensuring that it can offer competitive solutions to meet the market's demand.
Arianespace reaffirmed the pertinence of its quality processes last year, while also demonstrating the exceptional performance of its launch systems. Vega returned to flight on its VV18 mission, thus validating the corrective measures applied by Arianespace and ESA. Soyuz validated its performance improvement from Baikonur, enabling it to orbit 36 OneWeb satellites, versus 34 previously. Ariane 5 set a new world record for payload capacity, sending 10.264 metric tons (net weight) into geostationary transfer orbit during mission VA255. In its following mission, VA256, the orbital injection accuracy of Ariane 5 provided a significant lifespan increase for Webb. Conducted by NASA, in partnership with the European and Canadian space agencies, Webb is the most ambitious space-based astronomy project ever.
Arianespace is gearing up for a new year that will be just as intense, with a first flight on February 10 from the CSG for OneWeb and up to 17 launches of various types: Ariane 5, for geostationary dual launches; Soyuz launches from both the Guiana Space Center and the Russian Spaceports in Baikonur and Vostochny; Vega C, set to make its first flight in the second quarter; and Ariane 6, which will lift off for the first time in the second half of the year.
This year will also be a pivotal one for the European space community. A number of major institutional milestones are planned, from the Space Summit in Toulouse on February 16, within the scope of the French presidency of the European Union, to the ESA ministerial-level conference scheduled for Paris in November. The consolidation of Europe's planned global secure connectivity project promoted by the Commission's Directorate-General for Defence Industry and Space (DEFIS) should be finalized shortly.
"Kudos to Arianespace's teams and their government and industry partners for their tremendous work throughout 2021," said Stéphane Israël, Chief Executive Officer of Arianespace. "We were able to call on our family of launchers to meet our customers' requirements, efficiently and competitively. We are now eagerly looking forward to meeting the challenges of 2022, with a sustained operating schedule and the advent of Vega C and Ariane 6."