Companies news
ARIANESPACE OFFERS NEW SHARED SMALLSAT PAYLOAD OPPORTUNITIES ON ITS VEGA LAUNCHER; THE NEXT MISSION ALREADY IS FULLY BOOKED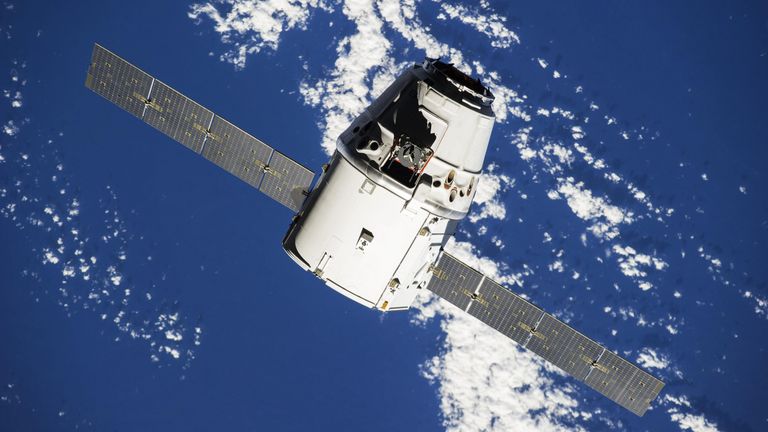 Arianespace today announced that new shared payload opportunities to low Earth orbit (LEO) have been opened with its Vega launcher's Small Spacecraft Mission Service (SSMS). For the next launch opportunity – Vega Flight VV18, targeted for the first quarter of 2021 – five companies already have signed contracts for payload slots, thereby fully booking the capacity on this mission.
The initial SSMS launch with Vega – Flight VV16 – was performed last month, fully proving the viability of Arianespace's latest capability for orbiting small satellites. This inaugural SSMS launch was supported by the European Space Agency and the European Union, deploying 50-plus satellites for 21 commercial and institutional customers.
With the SSMS' successful introduction, Arianespace is now able to offer a regular launch service for small satellites (mass under 400 kg). Customers will benefit from the highly modular payload carrying systems available on the current Vega and the enhanced Vega C version, along with the reignition capability of the launchers' AVUM upper stage, as well as the new small spacecraft preparation and integration facilities in Europe that complement existing installations at the Guiana Space Center in French Guiana. Vega C maiden flight is schedule for mid-2021.
Upcoming launch opportunities for small satellites will be published regularly on the Arianespace.com website.

Opportunities in 2021 include:


Longer-term opportunities include an SSMS mission to dawn-dusk low Earth orbit, and one to low Earth equatorial orbit. For Vega's next SSMS launch, Flight VV18 will be a piggyback mission with a dispenser configuration based on one hexagonal module below the main payload interface. Its fully-booked capacity underscores how attractive this opportunity was to users and customers, including Spire and Nanoavionics through SAB Launch Services; Eutelsat and Myriota, through Tyvak; and the Norwegian Space Center with its Norsat-3 satellite,
through SpaceFlight Laboratories.
With the goal of further benefiting the small satellite community, Arianespace today released the new SSMS User's Manual for Vega C. On Vega C, the SSMS will offer even greater performance capabilities and is to broaden the array of solutions that Arianespace provides to small satellite operators. The SSMS User's Manual is available for downloading from the Arianespace website at: www.arianespace.com/wp-content/uploads/2020/10/SSMS-Vega-C-UsersManual-Issue-1-Rev0-Sept2020.pdf
Small, versatile, and efficient, the light-lift Vega is part of Arianespace's launcher family, operating from the Guiana Space Center alongside the heavyweight Ariane 5 and the medium-lift Soyuz. Vega is a European Space Agency program; Italy's Avio, based in Colleferro, is Vega's industrial prime contractor, as well as the design lead for the SSMS.
Photo source: Rawpixel