Companies news
Arianespace Signs Unprecedented Contract With Amazon For 18 Ariane 6 Launches To Deploy Project Kuiper Constellation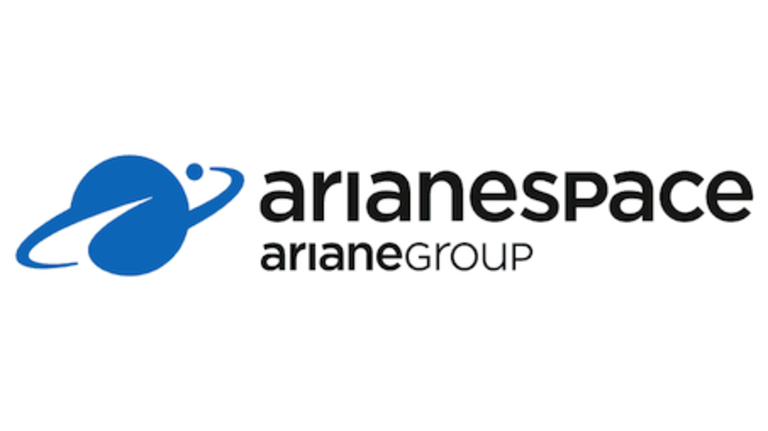 Arianespace and Amazon sign agreement for 18 Ariane 6 launches, the largest ever both for Arianespace.

The highest performing version of Ariane 6, Ariane 64, will be used over three years to orbit satellites of the Project Kuiper broadband constellation.
Arianespace and Amazon (NASDAQ: AMZN) announced an unprecedented launch service contract during the International Space Symposium in Colorado Springs, USA, on April 5. Under the terms of the contract, Arianespace will perform 18 Ariane 6 launches for Amazon's Project Kuiper over a period of three years from Europe's Spaceport in French Guiana. Among the 18 launches planned for the deployment of the Project Kuiper, 16 will be carried out with an advanced version of the Ariane 64.
Stéphane Israël, CEO of Arianespace, declared: "This contract, the largest we've ever signed, is a great moment in Arianespace's history. We are honored to be given a significant role to play in the deployment of Amazon's Project Kuiper, which aims to connect tens of millions of people to the internet. It will build on the European innovative spirit, industrial might, and years of experience of the Ariane partners. That Amazon has chosen the Ariane 6 to do the job is a matter of tremendous pride for us and a great vote of confidence for our new launch vehicle. This day marks a decisive success for the Ariane 6 Program and all its value chain in Europe."
Arianespace is renowned for its competence in deploying institutional and commercial satellite constellations. For this contract, Arianespace will rely on the Ariane 64 vehicle, the highest performing European launcher which is perfectly tailored for the demanding work of deploying constellations. Ariane 6 will enter service and replace the Ariane 5 as Arianespace's heavy lift workhorse.
The versatility, high capability, and expected reliability of the Ariane 6 played a key role in securing this agreement with Amazon for the Project Kuiper. Ariane 6 has been designed from the outset to be scalable and able to integrate, during its life and on a regular basis, new technologies. Out of the 18 A64 launches, 16 A64 will benefit from an increase in the power of the P120C solid boosters (called "P120C+" version). Ariane 6's incremental development is intended to regularly improve the performance of the launch solutions offered by Arianespace and always better fulfil the needs of both institutional and commercial customers. These developments are funded and managed by the European Space Agency (ESA) and implemented by Ariane 6's launcher system prime contractor ArianeGroup.
Amazon's Project Kuiper aims to connect the unconnected, providing high-speed, low-latency broadband to unserved and underserved communities across the globe at affordable rates. Homes, schools, hospitals, businesses, governments, and institutions that lack access to connectivity could soon have it through Project Kuiper.
SOURCE: Arianespace