Companies news
AXA Insurance Enhances AXA SmartTraveller to Provide COVID-19 Coverage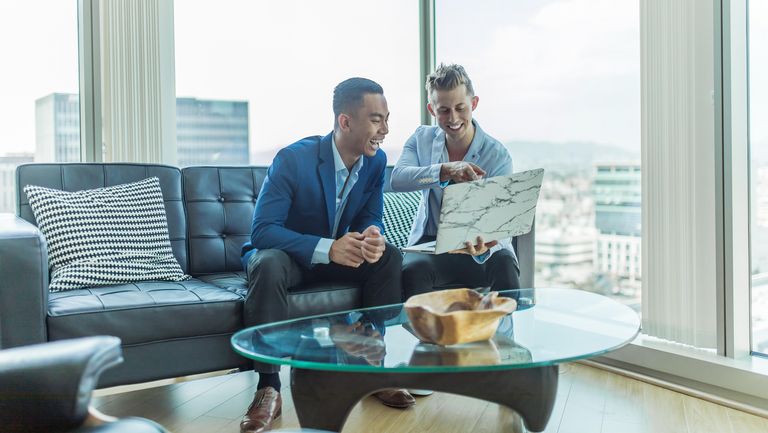 AXA Insurance announced today the launch of its enhanced travel insurance offering, AXA SmartTraveller, with COVID-19 cover. Starting 1 December 2020, both existing and new AXA SmartTraveller customers will be covered by benefits for a range of situations arising from COVID-19 – overseas medical expenses, overseas hospitalisation allowance, overseas quarantine allowance, emergency medical evacuation and repatriation, pre-departure trip cancellations and postponement, and trip curtailment or rearrangement losses. This provides insurance coverage for some scenarios that have been excluded from travel insurance plans since the declaration of COVID-19 as a global pandemic.
"As Singapore gradually reopens its borders to more forms of travel and permitted arrangements, the gap in insurance protection for COVID-19-related scenarios puts a dent in travellers' confidence that they can travel safely. We have enhanced AXA SmartTraveller to include COVID-19 cover so that our customers can travel with greater peace of mind. This is part of our commitment to support them as they travel during these unprecedented times," said Julien Callard, Managing Director, Retail & Health, AXA Insurance.
Customers can choose from two plans – the Essential Plan and the Comprehensive Plan – which provide individuals the same range of benefits but with different coverage limits: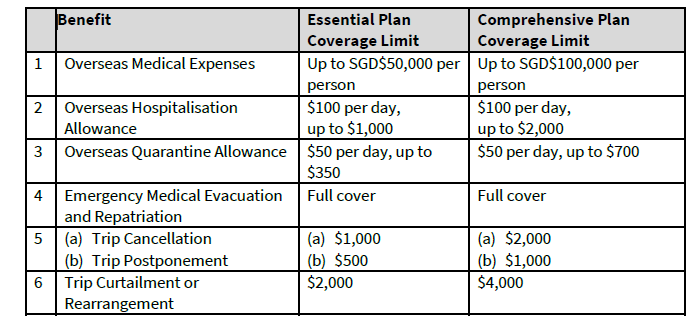 Examples of situations where the traveller will be covered include those where the traveller:
Has to cancel the trip after failing the temperature screening at the departure gate at the airport and is later certified to be infected with COVID-19;
Tests positive for COVID-19 and requires hospitalisation during the trip;
Is forced to be quarantined due to COVID-19 infection whilst overseas;
Is forced to cancel trip as the sole travelling companion tested positive for COVID-19;
Has to rearrange itinerary, whilst overseas, as there are no flights due to COVID-19.
Examples of situations where the traveller will not be covered:
Cancels the trip in compliance with Singapore government advisory against travel to the specific destination;
If the general entry requirement for all inbound visitors is to self-isolate / quarantine for 14 days upon arrival in the country, quarantine allowance is not covered;
Cost of Polymerase Chain Reaction (PCR) test (or swab test) if the result is negative;
Cruise holidays;
One-way trips.
The enhancement comes after AXA partnered with Scoot in September to make COVID-19 coverage available at no additional charge to Scoot passengers who have purchased Scootsurance for flights departing Singapore.

For more information about AXA SmartTraveller and the COVID-19 cover, please visit https://www.axa.com.sg/travel-insurance/smarttraveller.
Photo by Austin Distel on Unsplash