Companies news
Bansard International Joins Seko Logistics Group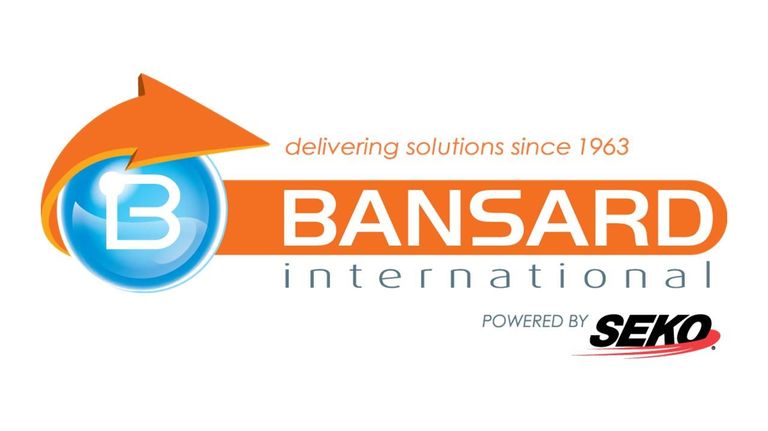 SEKO Logistics has made its largest external growth investment to date with the integration of the French transport and logistics group Bansard International, combining the complementary geographical coverage and service offerings of the two companies.
This integration will provide opportunities for customers and employees of both companies and commits SEKO Logistics to the latest phase of its global expansion strategy with the support of its investor, Ridgemont Equity Partners. This is SEKO's first external growth transaction since joining Ridgemont as a new investment partner in late 2020. It represents "a clear confirmation of the company's growth ambition," said James Gagne, Chairman and CEO of SEKO.
Bansard International is one of the leading transport and logistics operators in France and has grown since its foundation in 1963 into a thriving international company with 54 offices in 17 countries. With over 600 employees worldwide, Bansard International has achieved a 240 million in the last twelve months, serving clients in the retail and fashion, electronics, industrial, aerospace and healthcare sectors.
Simon Pinto, President of Bansard International, will continue to lead the Group, together with all the current executives. He becomes a significant shareholder in the SEKO Group and will continue to develop Bansard's portfolio of products and services for more than 5,000 longstanding customers. The complementary services of SEKO Logistics and Bansard International will bring immediate benefits to their respective customers.
Through this new alliance with SEKO, Bansard will strengthen its presence and service offering in the US market and will provide new solutions for high growth cross-border and e-commerce markets.
SEKO will benefit from Bansard's proven professional business operations in France and its international coverage, its large volumes of air and sea freight between Asia and Europe, as well as its innovative programmes for reducing the carbon footprint in Logistics.

"SEKO Logistics is primed for the next stage of our global growth but, in terms of acquisitions, we select our preferred partners with great care and due diligence. Bansard International is a perfect fit with our own business model as a mid-sized, independent, growth and technology-driven, client-obsessed organization. We are excited to work with Simon and his fantastic team to drive benefits for the clients of both companies," James Gagne said.
He added:
"There are so many positive aspects of our new collaboration. France is such an important logistics market, even more so since Brexit. Working with Bansard, we are making a long-term commitment to clients in France and those across the globe trading with France. In Europe, this new investment adds to SEKO's strong presence in the United Kingdom, Ireland, the Netherlands and Denmark and puts us on a rapid upward trajectory. We are continuing to explore further investments to strengthen our global network and service portfolio."
"This merger is a unique strategic opportunity that allows Bansard International to become a global player by covering new geographies, including the United States, and by offering our customers innovative international transport solutions, especially for e-commerce. It is good news for our customers, for our employees and for our suppliers, thanks to the growth prospects through diversification of services, better international coverage and higher potential for technological development," said Simon Pinto, President of the Bansard International Group.
About Bansard International
Expert in freight forwarding and overseas logistics since 1963, Bansard International implements logistics solutions, international transport solutions (air freight, sea freight, road freight and rail freight) and complementary services (customs, I.T., etc.) to support its customers throughout their supply chain. With a strong presence in Asia, Europe and North Africa, Bansard International employs more than 600 people worldwide and has more than 350,000 m² of warehouse space. The French company is present in 17 countries with 54 offices in China, France, Latin America (Mexico), Australia, Bangladesh, Cambodia, India, Israel, Morocco, Myanmar, Singapore, Spain, Tunisia, USA and Vietnam.
About SEKO Logistics
SEKO Logistics provides a complete set of technology-enabled logistics solutions, including freight forwarding, transportation, customs brokerage, fulfillment and warehousing services. SEKO designs configurable, ready-to-go solutions for customers, and is supported by a hybrid model of global, corporately-owned gateways in markets like London, Chicago and Hong Kong, coupled with an expansive strategic partner network that is at the core of its commitment to be "small enough to care and big enough to scale" for its clients, offering e-commerce and omni-channel retail logistics, white glove delivery solutions, healthcare logistics and value-added freight forwarding services. SEKO has over 120 offices in more than 40 countries.