Companies news
BeeBryte's team awarded for helping DHL to step up their sustainability game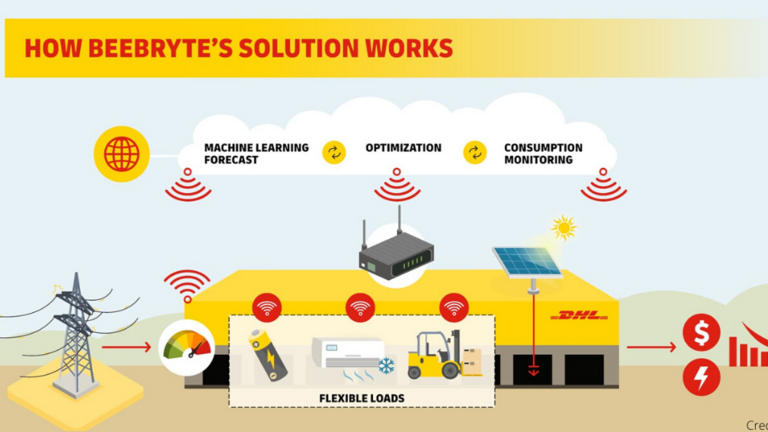 Élodie Hecq and Matthieu Peltzer, the Head of Sales and the Operations Manager for Asia at BeeBryte: Energy Intelligence and Automation, have received an award by the international logistics giant DHL for outstanding achievements in reducing the energy consumption of their Singapore warehouse.
Logistics warehouses remain an untapped opportunity in global efforts to reduce carbon emissions. With utility bills representing at least 10% of their total revenue, increasing their energy efficiency is the next big step on the sustainability agenda. BeeBryte is helping companies like DHL to reduce their consumption and reap savings at no upfront cost.
The partnership dates back to 2018, and the overall energy consumption of the 90,000sqm warehouse has since been cut down by nearly 30%, leading to a 15% fall in electricity bills. To deliver these results, BeeBryte leverages AI, IoT and the patented optimization technology that utilizes for example weather and occupancy forecast to shift the energy loads accordingly.