Analyses & Studies
BNP Paribas, China Construction Bank (Asia), DBS, MUFG, Societe Generale and Standard Chartered join iLex platform to accelerate the digitisation of corporate loan markets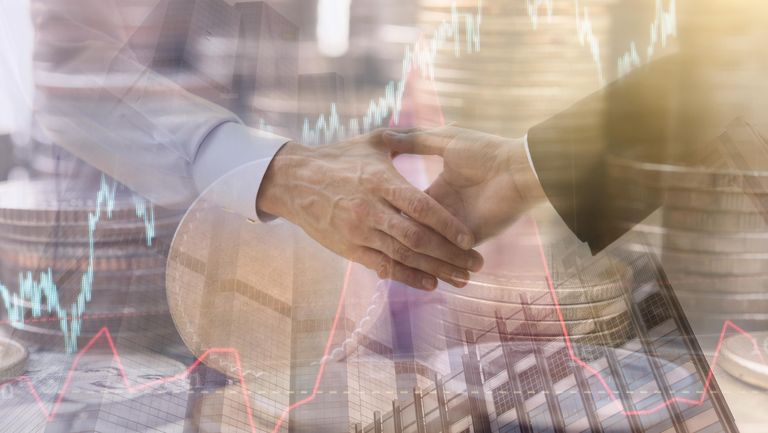 6 global syndicated loan bookrunners are joining iLex as partner banks to drive innovation in loan capital markets. The banks are BNP Paribas, China Construction Bank (Asia), DBS, MUFG Bank, Ltd., Societe Generale and Standard Chartered.
iLex was incorporated in 2019 and officially launched its electronic corporate loan market in January this year. The Singapore-based fintech start-up is creating the first multi-dealer electronic market and trading platform for corporate loans, which will increase the overall liquidity, efficiency and transparency of the market.
Since early 2020, these partner banks have been actively contributing to the development of iLex's marketplace and solutions by providing feedback on the design of platform features and their adequacy with market practices. The partner banks will also play an active role in building up the platform's deal flow to help drive the adoption of digital distribution workflows and increase the speed of issuances and market trades.
"We are immensely pleased to have the support of these global bookrunners, in addition to what we have received from our other global partners, regulators and trade associations. Our ambition is to build and create an integrated global ecosystem together with the industry, and become the reference electronic market for corporate loans," said Bertrand Billon, CEO and Founder of iLex.
iLex is currently working with some of these partner banks on the launch of new trading protocols and investor portals for the private credit and secondary loan markets, targeted for Q1 2022. These new developments will help loan distribution teams increase their day-to-day engagement with the buy-side community and manage deals and interactions with investors more swiftly.
Benefits of An Electronic Loan Market
While the corporate loan market remains private in nature, there are significant benefits of going electronic – easier and faster access to deal opportunities will attract new investors and increase overall liquidity; standardisation and digitisation of loan processing and documentation will enhance efficiency; and aggregation of market data and credit analytics will bring greater transparency for all market participants.
Bertrand Billon added, "We will continue to invest in new trading protocols, partnerships and markets to create a global, integrated loan ecosystem that delivers more deal opportunities to all market participants, and harness the power of data and technology to build the future of loan capital markets and facilitate access to the asset class."
Quotes from Partner Banks
"BNP Paribas is delighted to be one of the partner banks of iLex to deliver innovative solutions for the Asian loan market. We look forward to using the iLex marketplace to expand loan and private debt distribution to a growing universe of banks and institutional investors," said Alexis Postel-Vinay, Head of Loans and Market Financing Syndicate, BNP Paribas.
Eugene Lau, MD, Head of Capital Markets at China Construction Bank (Asia), said, "We are very pleased to work with iLex in the digitisation of the syndicated loan process and to change for the better. For decades, we have not seen much advancement in technology in the loan market space. We are hopeful that technology can help to improve liquidity and efficiency in the syndicated loan market that will benefit all of us. Human bankers can make use of the technology for increased efficiency, opportunities and higher-value work. Let's work together towards the digital future of syndicated loans."
Mildred Chua, Head of Syndicated Finance, DBS, said, "We are excited to leverage iLex's innovative platform and avail our syndication and execution capabilities to digitalise the future of syndicated finance. We believe our collaboration will help drive greater efficiency, liquidity, and transparency in the syndicated loans market, and ultimately deliver greater value to our customers."
"We are glad to be able to harness the exciting possibilities inherent within iLex's advanced platform to transform the syndicated loan market. The syndicated lending industry relies on costly, manually-intensive processes, and the iLex platform delivers an elegant solution that seeks to address these issues. The solution not only brings improved operational efficiency for MUFG and its investors, but also provides much needed transparency to the syndicated market," said Siong Ooi, Co-Head of Debt Capital Markets – Loans & Bonds, Asian Investment Banking Division, MUFG Bank.
"We are very pleased to partner with iLex as part of our broad drive for innovation across the loan capital markets and ultimately bring more value to our clients. We will work with iLex to digitise parts of the syndication process and increase liquidity for secondary loans with an exchange-style platform. Going electronic will enhance efficiency, liquidity and market data, initiate more deal opportunities, and benefit all market participants. The partnership with iLex demonstrates Societe Generale's commitment to innovation. We are very pleased to be doing business in new ways in more markets," said Gareth Williams, Head of Loan Syndicate and Sales, Asia Pacific at Societe Generale.
"We have onboarded iLex because our engagement during the development phase convinced us of its potential to modernise and digitise the syndicated loan market in Asia Pacific," said Amit Lakhwani, Head of Loan Syndicate and Distribution Asia, Standard Chartered Bank. "Aside from the immediate efficiencies an electronic platform offers to a bookrunner, we believe it will also contribute to the development of a deeper and more transparent market for Asia Pacific syndicated loans, to the benefit of all market participants."