Companies news
BSI Singapore: our journey through sustainability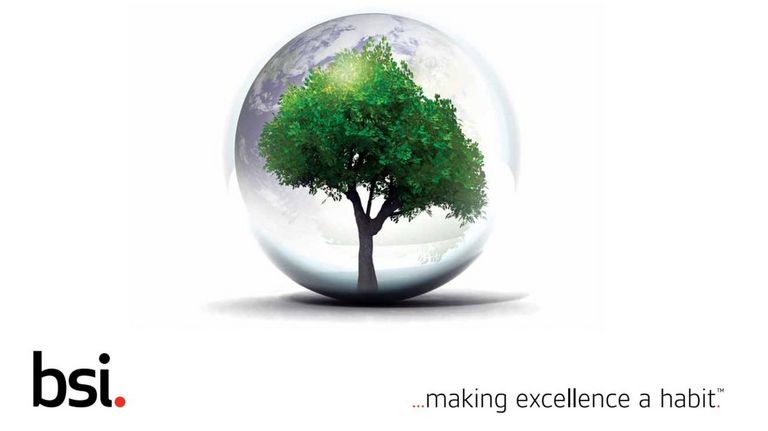 BSI, as a standard body, focuses on standards creation, certification and training activities. Our main purpose is to help organizations become more resilient by enabling them to perform better, manage risk and grow sustainably.
Being eco-responsible is at the heart of concerns, particularly in the professional world. That is why, in BSI, we like to think we can make a positive difference by embedding good practices in our office and inspiring a more environmental conscious lifestyle!
Toward a sustainable office
Several initiatives were recently implemented to reduce as much as possible the environmental impact of our activities in Singapore. Because the best waste is the waste we don't produce we stopped using single-use plastic items in our office such as plastic cups, water bottles or cutlery and only provide reusable ones. We changed our coffee machine as its coffee capsules were not recyclable and now we use coffee beans and powder that we receive in big plastic packaging, which enables us to reduce significantly our waste. We shared with the team some tips to print in a more responsible way and choose an FSC-certified paper in order to consume more responsibly.
For the waste that we cannot avoid we set up recycling bins in the office to sort our plastic and paper waste. In order to have an effective recycling system, the team was trained on how to sort waste and all the bins under the desks were removed so that everybody has to throw its waste in the closest recycling bins. We also have sent all our electronic waste to a recycling company that cleans and deletes all the data, in order to give them a second life!
Raising awareness and supporting community engagement
The environment is everyone's business. It is therefore important to raise awareness about eco-management and consumption, beginning with our team. We believe that small beginnings can grow into big changes that's why we organize short trainings on a regular basis on topics such as the environmental impacts of plastic waste. For World Water Day 2020, on March 22, a newsletter was sent to the team to share some facts about water and climate change, and how the two are inextricably linked.
Last but not least we support the community engagement of BSI's employees. Each employee is entitled to one day of volunteering a year and to facilitate employees' engagement we created a "Volunteer Day" guide which provides a list of charities and local initiatives. In September 2019, 22 motivated BSI Singapore staffs volunteered for Tanah Merah beach clean-up organized by the French Chamber. The activity was also an excellent opportunity for team bonding and to understand better the environmental damages caused by plastic waste. With the enthusiasm of more than 500 participants, nearly 800kgs of trash was collected.
If in the short term, reducing the company's environmental impact consists of reducing the waste of resources and energy, in the long term, our objective is to integrate environmental concerns into the heart of our activity. We are developing our sustainability offer to help organizations mitigate their impact on the environment and the climate. With ISO 20400 we help companies to insure a more sustainable procurement, with ISO 14064-1 with share best practices on how to calculate GHG emissions.
Companies have a very important role to play in this awareness by encouraging their employees to take simple actions in favour of the environment. We cannot become a "zero waste" company overnight. On the other hand, the sum of small changes in our habits are actions that, in the end, will make all the difference!