Companies news
Caudalie is revolutionising sustainability and aims to be zero-waste by 2022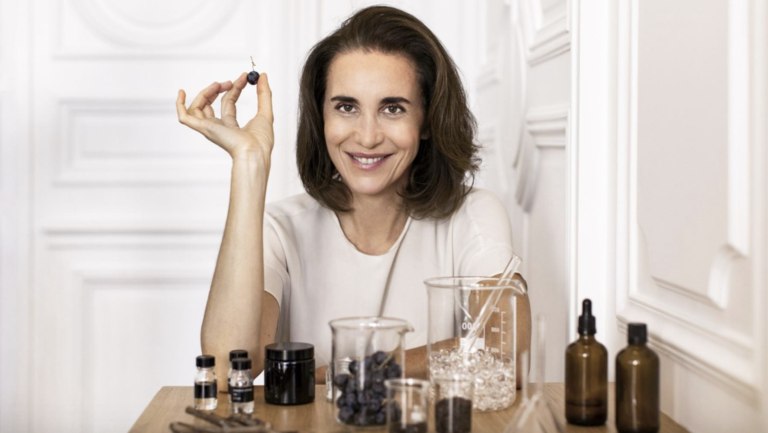 Caudalie is a pioneer of sustainability in the industry
Caudalie kickstarted its journey towards sustainability in the mid-2000s — long before clean beauty became trendy. Some of the family-owned brand's efforts include removing parabens and phenoxyethanol from all their products, joining the 1% for the Planet campaign, cooperating with the National Forest Foundation, and many more.

These actions did not go unrecognised, as Mathilde Thomas, Founder of Caudalie, received the Legion of Honour in mid-2010s as one of the 'Clean at Sephora' member.

There is currently no industry standards for clean beauty. Driven with enterprising spirit, Thomas is paving the way for sustainable beauty by upgrading current products to be more eco-friendly in terms of packaging and ingredients.

"I believe that customers should not be expected to choose between natural and effective products — people should not feel bad about the planet when indulging themselves with beauty products because of packaging and waste." Mathilde stated.

"Sustainability is a core tenet of Caudalie's brand and we do everything we can to honour this." Mathilde added. "In addition of having clean formulas, we also strive to be as sustainable as possible. We go above and beyond to ensure that all our products are highly-effective and formulated without the nasties, and we are pushing boundaries to produce and present our products in the most eco-conscious and sustainable way."

As tribute to World Ocean Day which falls annually on 8th June, Caudalie is proud to announce that through their 100% Plastic Collect project, 646 tons of plastic waste — equivalent to the brand's plastic usage in 2019 — has been collected and recycled in 2020. Through engaging in ocean clean-ups, recycling on-site and giving back to the local communities Caudalie aims to pave the way towards integrated sustainability.


Caudalie is a participating member of So Chic. As the B2C platform of the French Chamber of Commerce in Singapore, So Chic showcases a diverse range of French lifestyle brands and entities in Singapore. For more information, visit https://www.sochic.sg/