Companies news • Analyses & Studies • Portraits • Publications
CEO Sustainability Series | Interview with Anand Stanley, President Airbus Asia-Pacific
As part of the our Sustainable Business initiative, the French Chamber of Commerce in Singapore presents a leadership interview series where we invite CEOs and key executives to discuss crucial management qualities that drive successful sustainable transformation.
Sustainability is perceived as liberating and educational. It represents equality and diversity. So, thinking of responsible leadership, what does that mean to you as an individual, as a leader?
AS: Our world is changing and we all need to face up to the challenges. I am fortunate to be working in an organisation that has made pioneering sustainable aerospace a strategic goal. It is a learning process for all of us.
In embarking on this goal, Airbus ensures that we are to make change inclusive and ensure that it involves our entire international workforce with its wealth of diversity, so that there is a clear understanding of what we want to achieve and, more importantly, why we want to do it.
As a leader, we should understand that sustainability helps both the Company's long-term success and is responsible for meeting society's present needs - without compromising the needs of future generations. This impacts what we do and how we lead the aviation industry.
Business aside, embedded within our operations is the respect for human rights and the fostering of a workplace where people can feel safe and comfortable to excel to their fullest potential.
I am proud to be working in a company that subscribes and puts into practice these principles. I see it every day at our campus here in Singapore and at various offices across the region, where diversity is embraced and accepted.
I believe that acting responsibly – to ourselves, our employees, our customers, our partners and, most importantly to our environment – is a prerequisite to ensuring sustainability.
How do you see expectations and attitudes towards sustainability changing among your employees, customers and partners? And what is the impact on your organisation?
AS: Airbus is known not only for our exceptional aerospace products and services, but also for the positive impact we have on the world and its citizens.
Attitudinal change is a process. For the Company, this starts by rethinking our approach to the way we do business – internally and externally - to ensure we can step up and be a driving force for change.
We want our people to feel they can bring their best selves to work. To make this possible, we need to ensure that our working environment is a safe space in which our employees are respected and valued for their differences. Airbus aims to become the leading employer of choice, with a brand reputation not only for our products but also for our inclusive and safe workplace that fosters diversity and creates value for our customers, society and employees.
A key component in our ecosystem is our suppliers that have a significant impact on our sustainability performance. To mitigate risk within our supply chain, we require our suppliers to meet the same environmental and social responsibility standards that we set for ourselves. We commit and engage them on the Airbus sustainability principles and ambition.
Aviation has given us the possibility to explore our planet - To connect and to feel the thrill of seeing our world from 30,000 feet above. We also know air travel comes at a cost: the aviation industry represents approximately 2.5% of global human-induced CO2 emissions. But aviation is not the problem. Emissions are.
At Airbus, we are committed to leading the decarbonisation of the aerospace sector and the journey towards clean aerospace. We are continuously enhancing our current product and services portfolio to contribute positively to climate change mitigation and adaptation.
This includes reducing the CO2 emissions of our aircraft, satellites and launch vehicles, as well as our industrial environmental footprint at sites worldwide and throughout our supply chain.
Together, we are contributing to meet key industry-wide environmental performance targets and are focused on delivering on our ambition to bring the world's first zero-emission commercial aircraft to market by 2035.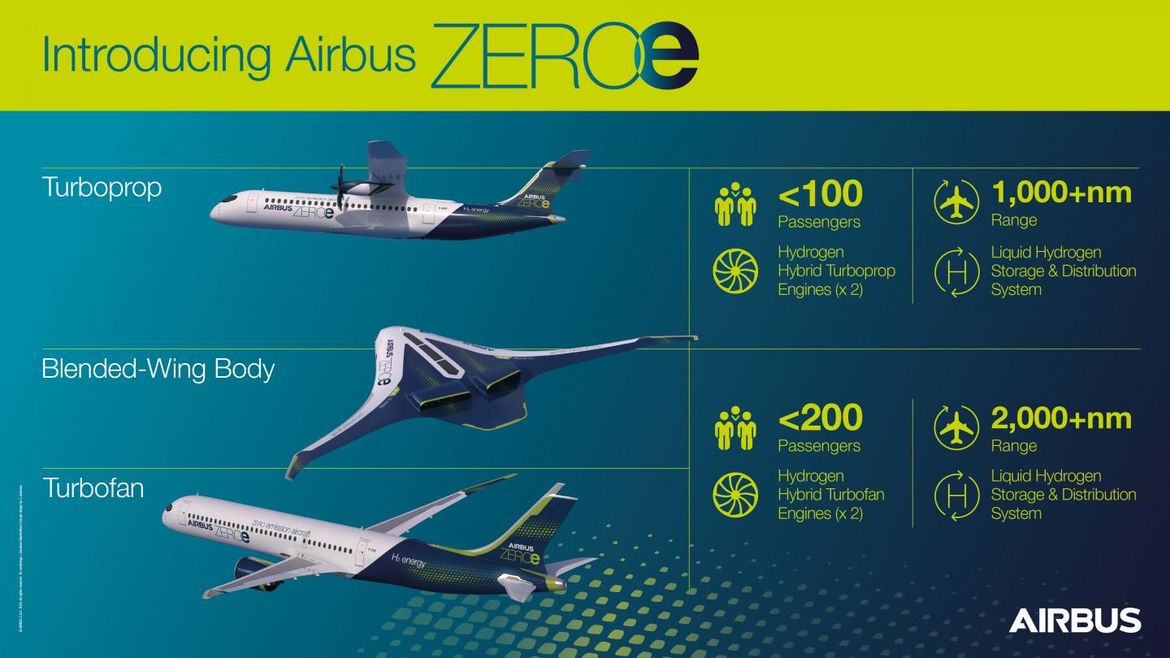 Looking through the corporate lens, many companies might still be perceived as greenwashing, for instance. Or perhaps, sustainability – as a corporate concept - is what the market wants or what employees want. What do you think gives longevity to the sustainability-led initiatives of your company?
AS: Collective will and legacy – the realisation that we are doing this for ourselves and our future generations. It is not all about Airbus' goals, but rather we are doing it to protect our shared future. It is personal, not just corporate.
Having said that, there is also no question that Airbus' inclusive and diverse workforce drive innovation and quicker acceptance. We are empowered to look at issues from different perspectives and yet act collectively. It makes us stronger and more committed as a team.
Education is one of the most powerful drivers of change and progress. Jobs related to science, technology, engineering and mathematics (STEM) form the backbone of our company. They are also at the core of solving many of the challenges the world faces. Our international programme of quality education initiatives is designed to inspire children and young adults to explore the benefits of a STEM-related career. This secures our future and our goals.
I am pleased to say that despite the challenges of the pandemic, Airbus has accelerated our sustainability plans. Throughout the pandemic, we have shown that our role in society matters more than ever. Our purpose – pioneering sustainable aerospace for a safe and united world – will continue to guide us now and into the future.