Companies news • Analyses & Studies • Publications
CEO Sustainability Series | Interview with Jennie Borgström, Cluster President, South-East Asia & Oceania, Alfa Laval
As part of the our Sustainable Business initiative, the French Chamber of Commerce in Singapore presents a leadership interview series where we invite CEOs and key executives to discuss crucial management qualities that drive successful sustainable transformation.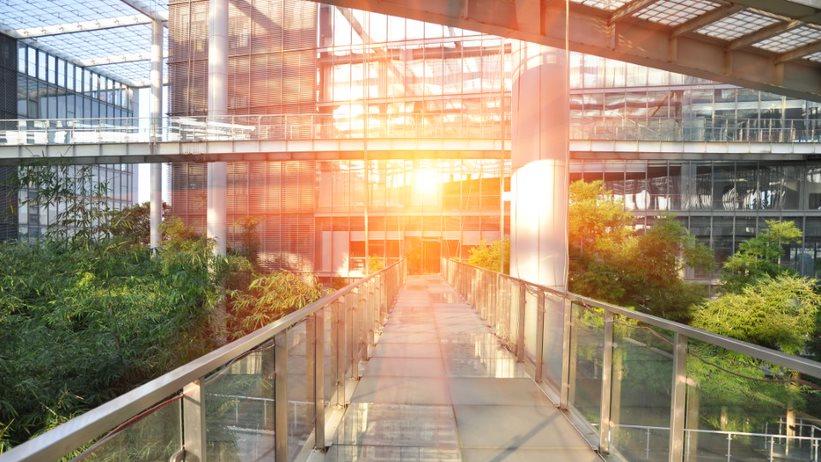 Question 1: What does sustainability mean to your organisation?
At Alfa Laval we have made sustainability one of our core business principles and our purpose is to accelerate success for our customers, people and planet. I see Alfa Laval as a frontrunner in sustainability by helping customers make their operations more energy efficient and lower in emissions. We are also working on improving circularity, to reduce water usage and consumptions of chemicals in their operations.
In fact, we have been driving efficiencies and innovation with industry for many years, long before it was called sustainability. Alfa Laval enjoys a strong brand reputation and has forged a name as a true partner in sustainability. That drove my decision to join the company more than 20 years ago, and continues to attract talent and drive employee motivation.
As a leader, we need to be proactive and "walk the talk". In our service centres across South East Asia we look at ways to save water and reduce waste to landfill. We're decreasing our carbon footprint with renewable energy and evaluation of transport options. We are also placing high priority on the health and wellbeing of our employees as part of our deep commitment to sustainability.
Q2: What have been or what would be the challenges to face in pursuing a net zero agenda and where are the opportunities?
Combating climate change is one area where we want to show leadership as a company. For example, we joined the '1.5°C Business Playbook', a spin-off from the 'Exponential Roadmap' initiative. The playbook, launched January 2020 in Davos, Switzerland, aims to transform the economy by shifting business focus to zero-carbon solutions. Globally and locally, we set ourselves ambitious targets for our own sites and operations, to become carbon neutral by 2030.
Innovation will play a key role in driving emissions reductions during the energy transition. Alfa Laval has increased our R&D spending significantly, and the transformation has been accelerated by the pandemic. We participated in COP26 in Glasgow, UK, where we announced our participation in the Long Duration Energy Storage (LDES) Council to support governments, grid operators and major electricity users to achieve grid net-zero by 2040.
As we invest in innovation and partnerships, I believe it is vital that we get individuals involved and develop a mindset for sustainability internally. If our people become sustainability ambassadors in the business and in the industries we work in, we can work together to create responsible, sustainable growth that benefits both people and the planet.
Question 3: How do you see expectations and attitudes towards sustainability changing among your employees, customers and partners?  
Sustainability-oriented projects are a growing market for Alfa Laval in South-East Asia to cater to the region's growing and rapidly urbanising population. The United Nations' Sustainable Development Goals are a broad and ambitious set of 17 goals that includes both environmental and societal metrics. In the context of our region, it means not just driving net zero strategies but also supporting other vital development goals such as access to clean water, food security and as well as rising standards of living.
New markets for CleanTech are emerging. Often the future is open ended and we have to work with customers through the ambiguities, take for example competing alternatives for non-carbon marine fuels. To me it is clear that the next decade will be crucial in shaping our economies for a more sustainable future and we will continue driving transformation together with our customers.