Companies news • Analyses & Studies • Portraits • Publications
CEO Sustainability Series | Interview with Johnpaul Dimech, CEO Geographic Regions and Region Chair, APAC Sodexo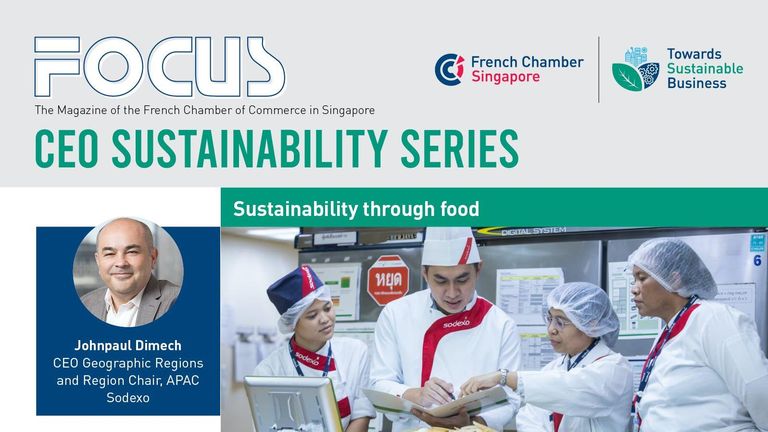 As part of the our Sustainable Business initiative, the French Chamber of Commerce in Singapore presents a leadership interview series where we invite CEOs and key executives to discuss crucial management qualities that drive successful sustainable transformation.
What has your company's sustainability journey been like so far?
As a company and a citizen of the planet, we strongly believe in contributing to sustainable growth – doing good business in a good way. Sodexo started as a food services company in 1966 and food is a topic close to our hearts. Thus, encouraging food sustainability has been a core journey for us. We tackle food waste through our WasteWatch programme that leverages data analytics to identify how certain ingredients are wasted in our kitchens at various stages (preparation, expiry, spoilage) and redirects resources to productive use. To date, WasteWatch has been deployed at over 300 client sites across Asia Pacific. Since the implementation of WasteWatch at an international school in Singapore in 2018, we've helped them save approximately 30 metric tonnes of carbon. We are well on our way to meet our target of 50% food waste reduction by 2025. Additionally, increasing plant-based food options and engaging in local, responsible sourcing are also key to meeting our sustainability goals. It has been illuminating working closely with industry partners, such as Humane Society International in Singapore, local producers and customers to roll out these initiatives.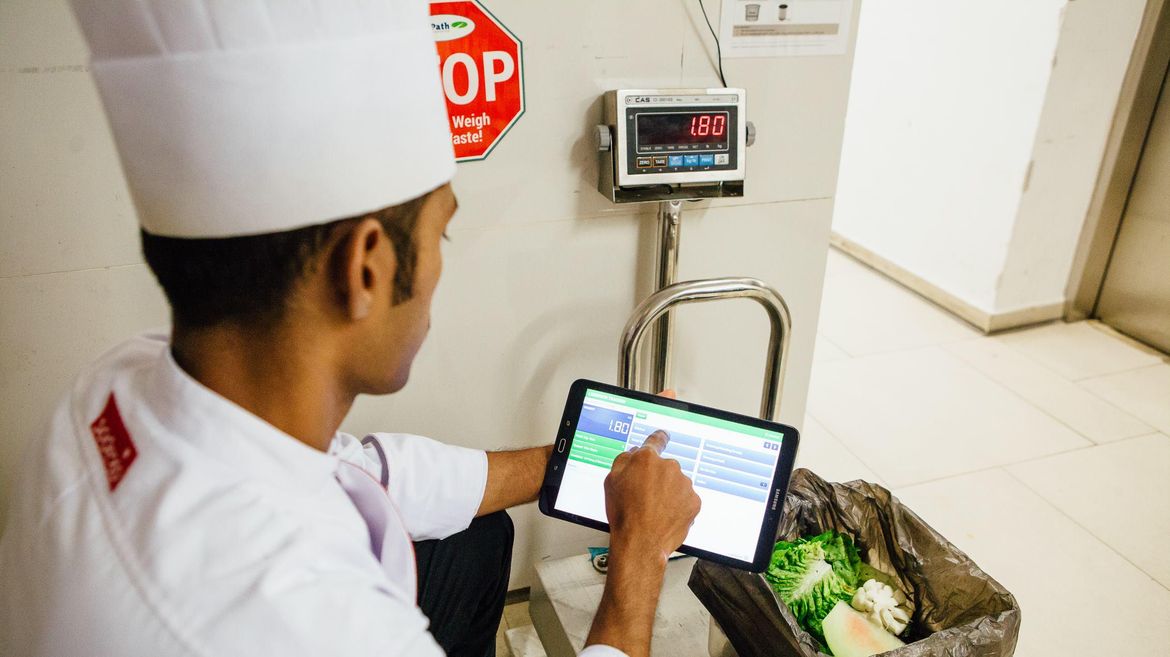 On a company level, you have set high targets, especially when it comes to environment and climate change. What's the key to achieving these targets?
Globally, Sodexo's Better Tomorrow 2025 roadmap outlines our commitment to responsible growth and guides our work in issues such as environmental sustainability. Our targets and initiatives are aligned with the United Nations' Sustainable Development Goals. The key lies in educating and engaging our employees, consumers, and clients to join us on this journey. Their buy-in to take action has been critical to our success, from being mindful of their carbon footprints to incorporating plant-based options in their lifestyles. For example, Aspretto, our in-house coffee brand using ethical, fairly-traded coffee beans, has been introduced at several client premises. Their involvement has enabled us to ensure that our approach enhances the quality of life for everyone we serve in a responsible way, while respecting every kind of resource we work with.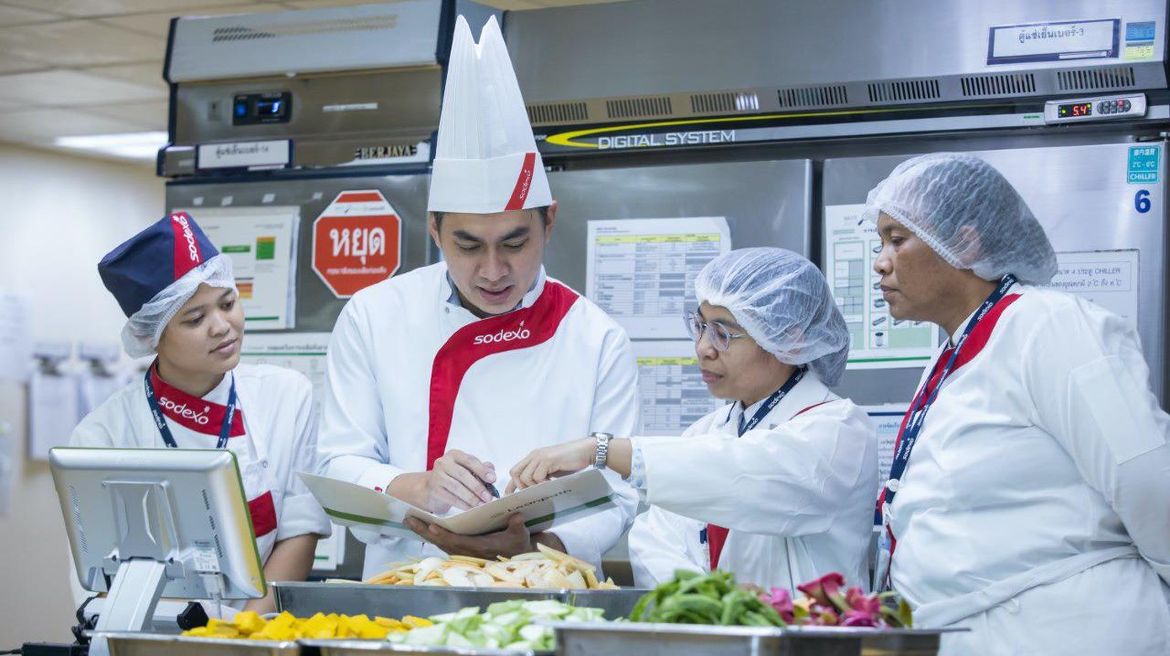 Being responsible in sustainability and other areas are a motivator for the new workforce. But what does it mean to the financial bottom line? Is this just doing good, or is there commercial interest in it?
Our firm belief in doing good business in a good way has formed the cornerstone of our business strategies and operations. That said, there are benefits to financial bottom lines when we incorporate sustainability into our operations as resources are more productively utilised through a cyclical approach instead of wasted. Better food waste management at venues including healthcare facilities, educational institutions, and workplaces through more sensible procurement can reduce costs as resources are more productively utilised. By leveraging our WasteWatch technology, our customers have reduced food waste by 50%, resulting in savings in raw material food cost. We've partnered with customers to help them fully maximise ingredients that have typically been underutilised – such as fruit and vegetable trimmings – which further benefits bottom lines. Ultimately, better use and stewardship of the resources available to us ensures that there is more to go around, and positively impacts our environment while supporting business goals.