Companies news • Publications
Chinese New Year 2021: Criteo's Marketer's Guide to Prosperity in the Year of the Ox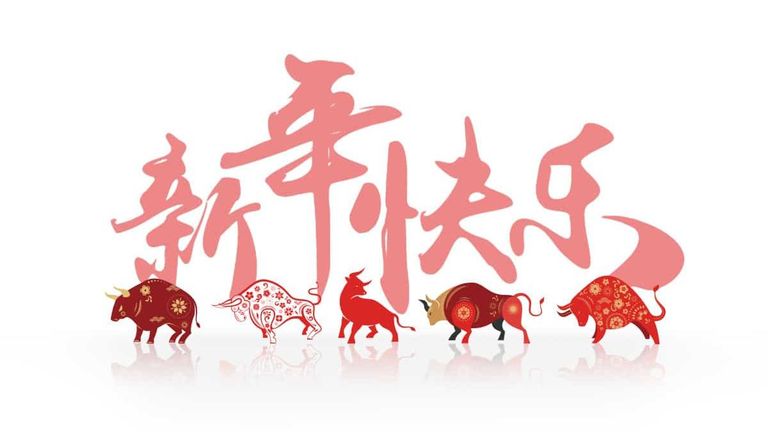 Even as countries across Asia Pacific are making preparations for a historic roll-out of COVID-19 vaccines, authorities are staying vigilant about safe distancing measures. This means that more consumers than ever will be shopping online during Chinese New Year (CNY).
In 2021, the annual event, also known as Lunar New Year or Spring Festival, will fall on February 12 and kick off the year of the ox, an animal on the Chinese zodiac which represents diligence, strength, and resilience. Likewise, after a year of pandemic disruption, businesses are fortifying their plans to take advantage of new opportunities in the new year. Criteo's recent COVID-19 Impact on Marketing Survey found 58% of APAC marketers reporting revenue losses in 2020 compared to 2019.¹ At the same time, 40% saw increased website sales and 30% generated higher average spend per customer—positive signs that are paving the way for more digital marketing spend in 2021.
With over 1.5 billion people globally celebrating Chinese New Year, ecommerce businesses have a massive opportunity to drive sales. Here are a few recommendations to reach more of the right consumers in the lead up to Chinese New Year.
Know when consumers start browsing and buying for CNY
Criteo data for other important holidays shows that many consumers typically start searching and purchasing at least 2-4 weeks before. In 2018, 2019, and 2020, traffic and sales in Hong Kong, Singapore, Taiwan, and Korea started to see upticks 2-3 weeks prior to CNY, with the biggest sales spikes 1-2 weeks before the holiday². The share of mobile sales also went up in Taiwan and Korea, compared to the average from January to February.³
If you're a marketer, be sure to start early and set clear CNY marketing goals. These could range from bringing new customers to your site or app, to enticing recent buyers with what they could buy next, to re-engaging lapsed online and offline customers.
Incorporate Chinese New Year traditions and customs into your campaigns
The Ox
Since 2021 is the year of the ox, expect to see greater demand for ox-related merchandise. Consider integrating creatives and copy inspired by the ox or its characteristics into your marketing campaigns.
Feasting
A big part of Chinese New Year is coming together with your loved ones, also known as the reunion dinner. The dishes served contain auspicious symbolic meanings, including abundance, luck, union, longevity and joy. Yu sheng or lo hei, the celebratory tossing of prosperous ingredients, is a beloved custom throughout Chinese New Year in Singapore, Malaysia, Indonesia, Hong Kong, and China.
These dinners are traditionally eaten at home or in fancy dining outlets, but in a pandemic world, more families may err on the side of caution and stay in. Supermarkets and restaurants should be sure to offer these ingredients or dishes online and promote them in your marketing messaging.
Red, red everywhere
From Chinese New Year decorations to clothes, red symbolizes happiness, luck, wealth and prosperity in Chinese culture. Be sure to embrace this theme and include bright red elements in your offerings.
Red packets
Hong bao, or red packets, are traditionally given out by hand during the CNY period as tokens of good fortune and blessing. Thanks to platforms like WeChat and Alipay, digital red packets or e-hong baos are becoming a trend in Asia because it allows the gifters to do the same in a touchless manner.
The adoption of digital payments in Southeast Asia is expected to cross US $1 trillion in transactions by 2025.4 Singapore-based bank DBS offered a QR code e-ang bao service in 2019 which generated US $1.1million loaded in e-gift card revenue during the festive period.4 Coupled with the huge market potential, banks, payment and e-wallet providers be ready to capitalize on this new monetization stream and offer e-ang bao services.
Ramp up your digital strategy
According to Criteo's COVID-19 Impact on Marketing Survey, one of the key effects of the pandemic is the acceleration of digitalisation, with 3 out of 10 marketers in APAC reporting rapid digital transformation of business processes within their organisations.¹
In fact, 45% of surveyed APAC marketers plan to increase their 2021 marketing budget mainly across advertising on retail, publisher websites and apps, social media and content marketing as more consumers rely on online channels to search, discover, compare and buy products as well as engage with brands.¹ Another Criteo study shows that app shopping continues to rise, with 33% of consumers in APAC using shopping apps multiple times a week, while 38% using a shopping app every day.5 To create a seamless ecommerce experience, make sure your strategy is set up to connect consumers' touchpoints across every channel.
As people look ahead and make new year resolutions, CNY could be the perfect time to promote online courses or fitness programs.
Keep differentiating your brand long after Chinese New Year
Don't stop or slow down your marketing efforts as soon as the 15-day festival is over. Those red hong baos full of cash mean that many consumers will end up with a chunk of extra money to spend after the Lunar New Year. This is a great time to introduce limited-time promotions and continue advertising to capture post-holiday sales spikes.
The key to driving better sales and ROI is a full-funnel advertising strategy tailored with the right ads at every touchpoint in the shopper's journey.
Source: Criteo