Companies news Transport - Logistique
CMA CGM Honoured for Outstanding Contribution to Safer Seas at the 2021 International Safety@Sea Awards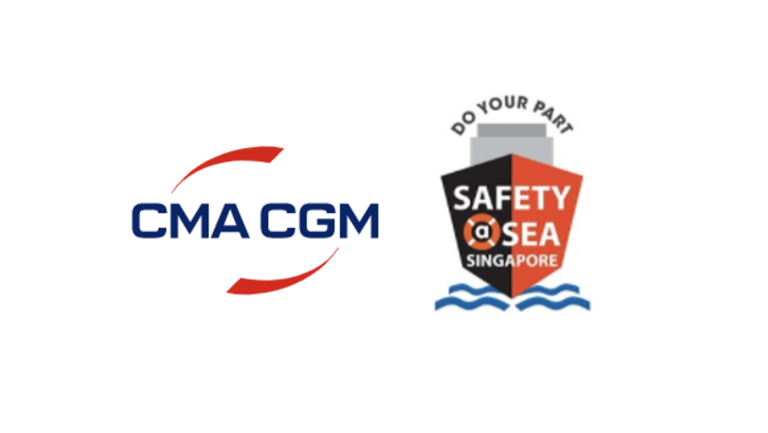 Three yacht mariners rescued by the crew of CMA CGM T. ROOSEVELT in May 2020.
A 25-hour search and rescue operation off the coast of Jamaica led by the CMA CGM vessel and its crew.
CMA CGM emphasizes "Safety First" and solidarity at sea, supporting maritime safety worldwide.
The CMA CGM Group, a world leader in shipping and logistics, is pleased to be honoured for Outstanding Contribution to Search and Rescue Efforts by the Maritime and Port Authority of Singapore (MPA) at the 2021 International Safety@Sea Awards today. The accolade celebrates the successful rescue operation led by the crew on board CMA CGM T. Roosevelt, in May 2020.
The 14,414-TEU vessel was en-route from Kingston, Jamaica, to Singapore before her course was diverted to respond to the distressed call. The 25-hour search and rescue operation that was carried out in the dark open seas eventually ended with the rescue of three Austrian and Slovakian mariners.
"Safety First" mindset to exceed the industry's highest standards
The award also represents an acknowledgment of the CMA CGM Group's "Safety First" mindset and policy, which are reflected into crews' training and protocols. Ensuring the safety and security of the CMA CGM Group's employees, assets and cargo is a top priority. Under the leadership of Rodolphe Saadé, Chairman and CEO, the Group has launched an ambitious plan to further enhance its fleet's safety protocols that exceed the industry's highest standards. Conducted with international partners, this program aims at addressing human factor risks.
Simultaneously, the Group continues to invest in and develop the latest technologies in fire protection and equips its ships with state-of-the-art navigation equipment.
In 2008, CMA CGM pioneered with the creation its Fleet Center, a true vessel control tower and with smart decision support tools for the Group's 542 vessels and their crews. Backed by 26 team members at Marseille, Miami and Singapore, the Fleet Center provides round the clock support to ensure the safety of the Group's crew, vessels and cargoes.
Promoting maritime safety and solidarity at sea worldwide
Solidarity at sea is a core value for the CMA CGM Group's seafarers around the world, who regularly take part in voluntary search and rescue operations. In 2020, nine search and rescue operations were carried out by the CMA CGM Group's vessels.
The Group fully collaborates with public maritime safety authorities worldwide, including Singapore Civil Defence, and mobilizes its crews and vessels to provide assistance and respond to emergency situations at sea.
Stéphane Courquin, Chief Executive Officer CMA CGM Asia Pacific Ltd, said, "The CMA CGM Group emphasizes "Safety First" onboard our vessels and where we operate. Besides safeguarding our personnel, assets and cargo, we also render voluntary support of our sea crews to maritime safety. Part of a worldwide safety network, CMA CGM has been assisting search and rescue coordinators in responding to emergencies at sea, including the situation CMA CGM T. Roosevelt responded to. Congratulations to the Master and his crew for such a remarkable act of solidarity among seafarers."
For more information, visit www.cmacgm-group.com.