Companies news • Transport, logistic & relocation Transport - Logistique
CMA CGM Marco Polo Arrives in Thailand as Largest Vessel Deployed by CMA CGM Group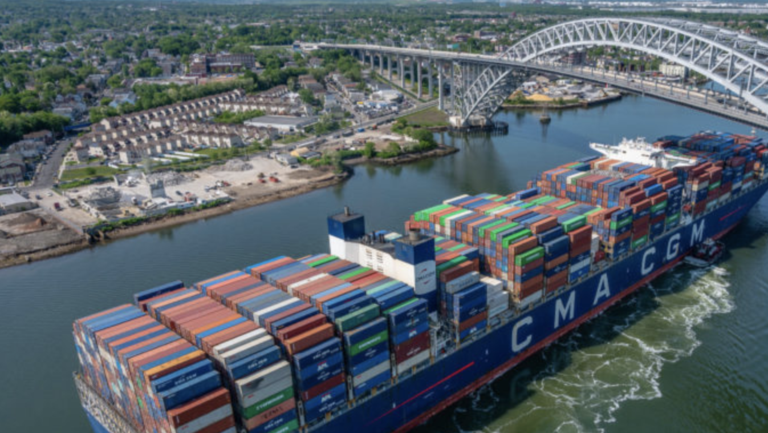 Milestone emphasises CMA CGM's commitment to provide BETTER WAYS of delivering shipping and logistics solutions that go the extra mile for shippers

CMA CGM Marco Polo enables up to 80% more Thai exports to North America from Laem Chabang

CMA CGM Marco Polo is the first of three upsized vessels that will load containers from Thailand on the weekly Columbus JAX service
On 29 June, the 16,022-TEU CMA CGM Marco Polo made her maiden call at the Port of Laem Chabang in Thailand. Having set the record as the largest containership that called on North America's east coast in May, CMA CGM Marco Polo has now sailed from the US east coast to the port of Laem Chabang as the biggest containership to be deployed in Thailand by the CMA CGM Group, a world leader in shipping and logistics.

Mr Benoit de Quillacq, Managing Director of CMA CGM Thailand, said, "The milestone marks a delivery our promise to provide BETTER WAYS of serving or shippers and keeping their supply chains moving. CMA CGM Marco Polo is the first of three upsized vessels to be calling at Laem Chabang. The phasing-in of the larger 16.022-TEU vessels on the Columbus JAX service serves as timely with Thai exporters ramping-up for the upcoming peak season in shipping to North America."

Joining CMA CGM in receiving the vessel at the Laem Chabang port were the Port Authority of Thailand Managing Director, Montree Lerghchumniel; Economic Counsellor from the French Embassy in Bangkok, Mr Hubert Colaris; and Dubai Deputy Head of Mission, Sultan Obaid Sultan.

On 1 July, the 1,300-feet long CMA CGM Marco Polo will depart Laem Chabang laden with 3,467 TEUS (twenty-foot equivalent units) of Thai exports comprising household goods, electronics and automotive parts. She will make a port stop at Vung Tau, Vietnam before heading for Los Angeles in North America.