Companies news
CMA CGM receives Green Transport Award at Singapore Environmental Achievement Awards 2022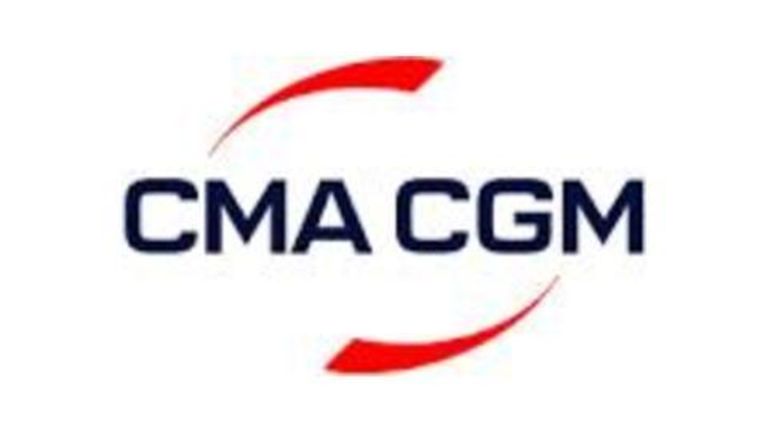 A recognition of CMA CGM's integrated sustainable practices to decarbonise shipping and logistics through energy transition
Many of Singapore's most esteemed public bodies were part of the award's judging committee
The CMA CGM Group, engaging in stakeholder collaborations across supply chain and industries to be a Net Zero carbon company by 2050
The CMA CGM Group, a global player in sea, land, air and logistics solutions, has won the Green Transport award at the Singapore Environmental Achievement Awards 2022 on 23 August. Organised by the Singapore Environment Council, the award lauds CMA CGM's sustainable practices to decarbonise container transportation.
Among the submissions made for the Green Transport award by companies in the transportation sector, CMA CGM stood out with its outstanding environmental performance; and for integrating sustainability in the Group's strategy in fighting climate change. Its energy transition and use of alternative energy sources have impressed the judging committee comprising the Singapore Environment Council, Singapore International Chamber of Commerce, Energy Market Authority, National Environment Agency, Lazada Group, SETSCO Services, STATS Asia Pacific, and Association of Small & Medium Enterprises.
Decarbonisation through Energy Transition and Operationalising Sustainability
On its path to be a Net Zero Carbon company by 2050, the CMA CGM Group has become a pioneer in the use of biofuel, LNG and bio-methane as transitional fuels, while the search for other energy solutions continues.
CMA CGM already has a fleet of 30 dual-fuel e-methane ready ships in operation today, which will increase to 77 by the end of 2026. The dual-fuel engine technology developed by CMA CGM currently runs on LNG; and is capable of using biomethane, as well as e-methane, a carbon-neutral fuel source.
The Group's decarbonisation roadmap also encompasses driving energy efficiency, network optimisation, designing containerships to progressively operate with low and zero carbon energy, and developing a supply chain for new zero carbon energies.
Stakeholder collaborations across the supply chain and industries
For the solutions of tomorrow, the CMA CGM Group continues to collaborate with various stakeholders ranging from governments to energy players, terminal operators and customers.
Through the Coalition for the Energy of the Future that was initiated by CMA CGM Group Chairman and CEO, Rodolphe Saadé, the Group engages like-minded stakeholders from other industries to accelerate the development of future energies and technologies to reduce the climate impact of transport and logistics.
As part of its global trial to scale-up the wider adoption of biofuel, the Group started biofuel bunkering in Singapore in February 2022 with the support of the Maritime and Port Authority of Singapore .
Through the Jupiter 1000 project, France's first industrial demonstrator of hydrogen and e-methane production, in Fos-sur-Mer, the CMA CGM Group seeks to further accelerate the growth of synthetic methane production as a low-carbon fuel for its vessels.
In July 2022, CMA CGM and Engie, a global leader in low-carbon energy and services, announced plans to co-invest in the Salamander project – the first industrial and commercial unit for second-generation biomethane production. Both groups also reported their intention to produce up to 200,000 tons of renewable gas annually worldwide by 2028.
CMA CGM is also participating in the world's longest Green and Digital Corridor between Singapore and Rotterdam, which the Maritime and Port Authority of Singapore and the Port of Rotterdam Authority are jointly establishing. The initiative seeks to enable maritime decarbonisation and deploy innovation for more efficient and sustainable shipping. CMA CGM has also joined the Trans-Pacific Green Corridor to reduce ship carbon emission between Shanghai and Los Angeles.
Furthermore, CMA CGM has been onboarding its customers on the decarbonisation journey through ACT with CMA CGM+. This range of value-added services has enabled customers to analyse, reduce and offset the carbon footprint of their shipments which they entrusted with the CMA CGM Group.
Laurent OLMETA, Chief Executive Officer of CMA CGM Asia Pacific Ltd, said: "The accolade is a resounding recognition of the CMA CGM Group's unwavering commitment to maritime decarbonisation. As our Group powers on with energy transition and operational excellence, we shall continue to innovate for solutions to become a Net Zero Carbon company by 2050."


SOURCE : CMA CGM