Companies news
Contentsquare Lands $500M Series E Investment Led by SoftBank Vision Fund 2 To Fuel Rapid Global Expansion and AI-Driven Digital Experience Innovation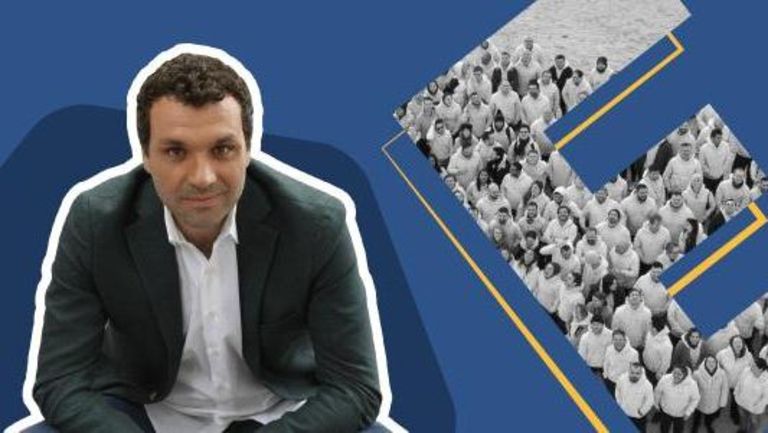 Contentsquare, the global leader in digital experience analytics, today announces it has completed a $500 Million Series E funding round. The investment is led by SoftBank Vision Fund 2, which joins existing investors Eurazeo, Bpifrance, KKR, Canaan, Highland Europe, and funds and accounts managed by BlackRock — most of whom also participated in this round. In addition to the investment, Contentsquare will take advantage of SoftBank's depth of expertise in scaling companies and network in Asia, and Michel Combes, President of SoftBank Group International, will join Contentsquare's Board of Directors.
Contentsquare will use the capital to further develop its platform and advance AI innovation to accelerate its market vision: to empower brands to create exceptional digital experiences at scale. The newly secured funding will also support Contentsquare's rapid growth and geographic expansion, M&A activities, and go-to-market strategy.
The Contentsquare platform analyzes customer behavior through trillions of anonymous web, mobile and app interactions, and transforms this knowledge into intelligent recommendations that increase user conversion, revenue, engagement and growth. By integrating customer experience data across content, UX, merchandising, and performance, Contentsquare is the only complete platform that empowers teams with the actionable customer insights that are critical to business success today. The platform operates with full respect to all applicable data privacy laws such as EU GDPR and California CCPA.
This latest round comes one year after Contentsquare's $190 Million Series D raise, bringing the total funding to date to $810 Million and valuing Contentsquare at $2.8 Billion. Today's investment validates the substantial momentum generated by Contentsquare in the last year, including:
Exponential growth: with a compound annual recurring revenue growth rate of 121% over the past four years, with 50% of the business currently generated in the US
Strong representation among the Fortune 500: Contentsquare's 750 enterprise customers include 30% of the Global Fortune 100 and industry powerhouses in retail, luxury, entertainment, telco, travel, automotive, B2B and finance.
Product innovations: with the launch of Contentsquare Merchandising, Contentsquare Insights and Find & Fix — as part of a platform strategy
Two additional strategic acquisitions: web performance platform Dareboost and digital accessibility technology AdaptMyWeb
Commitment to digital accessibility: with the launch of the Contentsquare Foundation, a nonprofit with a mission to promote digital accessibility in the areas of education, technology and corporate social responsibility
Innovation leadership: with the launch of Atomic Labs by Contentsquare, an incubator/accelerator with a mission to fuel the growth of transformative tech startups
Massive team expansion: all of the above has been made possible by the team's expansion, with a 40% increase to global headcount and expanded presence in North America and Europe, as well as in APAC with teams in Singapore, Tokyo, Melbourne and Sydney — there are 800+ employees today and early projections indicate that Contentsquare will open 1500+ new jobs over the next three years, with hundreds of positions in R&D/Product
Accelerated customer insight: with 10,000 Billion customer interactions analyzed every day, across sites that process $1.5 Billion in transactions daily
Intellectual property: with 11 patents and 28 patent-pending or published applications
"Innovation is in Contentsquare's DNA and today's investment is a result of the tremendous hard work of our passionate and ambitious team. Our growth has been accelerated by the world's shift towards digital, and our technology answers many of the digital transformation challenges brands face today," said Jonathan Cherki, CEO and Founder of Contentsquare.
Leading brands such as BMW, Gucci, Ikea, Microsoft, Rakuten, Sephora, The NorthFace, Verizon and many others leverage Contentsquare's data and insights to transform the digital experience they deliver to customers. The company has also built a best-in-class ecosystem of 100+ solution and technology partners, including integrations with Salesforce, Qualtrics, Tealium, Optimizely and Kibo to help marketers tackle the challenges of integrated marketing.
"By democratizing access to actionable customer insights, Contentsquare empowers businesses in every sector to build better digital experiences for everyone," said Yanni Pipilis, Managing Partner for SoftBank Investment Advisers. "We're excited to partner with Contentsquare on its journey as one of the global leaders in UX optimization."
"An insights-driven business harnesses and applies data and analytics at every opportunity to differentiate its products and customer experiences", Forrester Report: Enable an Insights-Driven Business, April 29, 2021.
Contentsquare's remarkable momentum speaks to the tremendous opportunity of a market predicted to be worth $21.5B by 2025.
About Contentsquare
Contentsquare empowers brands to build better digital experiences. Our experience analytics platform tracks and visualizes billions of digital behaviors, delivering intelligent recommendations that everyone can use to grow revenue, increase loyalty and fuel innovation. Founded in Paris in 2012, Contentsquare has since opened offices in London, New York, San Francisco, Munich, Tel Aviv, Tokyo, and Singapore. Today, it helps more than 750 enterprises in 26 countries deliver better digital experiences for their customers. Visit contentsquare.com to find out more.