Companies news
Crédit Agricole CIB appoints Antoine Sirgi as Senior Country Officer for Singapore
Crédit Agricole CIB has appointed Antoine Sirgi as Senior Country Officer for Singapore, effective July1,2023. He reports to Jean-François Deroche, Senior Regional Officer for Asia Pacific at Crédit Agricole CIB. Based in Singapore, Antoine will oversee all business activities covering our clients in Singapore as well as in South East Asia.
In addition to these responsibilities, Antoine will also have a Group coordination role for Crédit Agricole entities present in Singapore, namely Amundi and Indosuez Wealth Management. He has previously served various managerial roles in Asia Pacific within the Group, and was the Senior Country Officer for Crédit Agricole CIB Japan since 2016.
"Singapore is a gateway for our clients to explore the ever-expanding opportunities in the South-East Asian market. Over the years,we have widened our offerings for local and international clients in the Lion Cityand this region.We expect more exciting opportunities to emergein the coming yearsthanks to the region's thriving business dynamics," said Jean-François Deroche, Senior Regional Officer for Asia Pacificat Crédit Agricole CIB.
"We're confident that Antoine's all-rounded experience in capital markets and decade-long management roles in Asia Pacific will help elevate our local development to new heights," he added. Crédit Agricole CIB's presence in the city-state dates back to 1905. Crédit Agricole CIB Singapore has now become the Bank's Asia Pacific hub for International Trade and Transaction business, and the information technology platform for the region. Leveragingthe Bank's global expertise and international network, Crédit Agricole CIB Singapore has established itself as atrusted real assets financing partner, a pioneer in green and sustainable finance, as well as a major provider of hedging and investment solutions. With these strengths, the Bank will continue to support the development of local corporates, financial institutions and multinational corporations.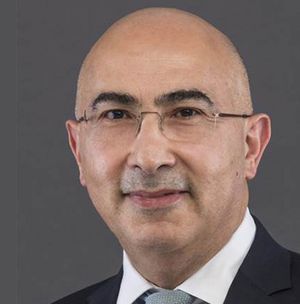 Antoine Sirgi started his career at Crédit Lyonnais in 1987 and held several positions in Corporate Finance and Equity Capital Markets. In 1995, he moved to London as Director, Equity Capital Markets in charge of Greece, Turkey, and the Middle East. Antoine was appointed Head of International Corporate Equity Derivatives in 2003, an activity he built and developed.
He became Deputy Chief Executive Officer of Crédit Agricole CIB Hong Kong and Corporate Coverage Coordinator for Asia in October 2012, and was Senior Country Officer of Crédit Agricole CIB Japan from March 2016 to June 2023.