Companies news
Criteo Retail Media Platform Recognized As A 2021 BIG Innovation Awards Winner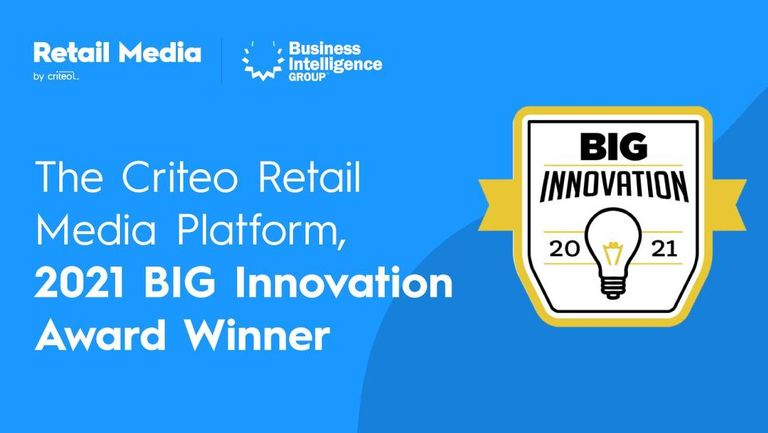 Business Intelligence Group has announced the winners of the 2021 Big Innovation Awards
Business Intelligence Group named seven executives, 52 companies, and 137 products as leaders and winners of the 2021 BIG Innovation Awards. This annual business awards program recognizes organizations, products, and people that are bringing new ideas to life in innovative ways.
"Innovation is now critical for our civilization to progress," said Maria Jimenez, chief nominations officer of the Business Intelligence Group. "We are honored to award so many executives, companies and products the BIG Innovation award this year. Each person, company, and product has made tremendous strides at improving the lives of their community."
Organizations from across the globe submitted their recent innovations for consideration in the BIG Innovation Awards. Nominations were judged by a select group of business leaders and executives who volunteered their time and expertise to score submissions.
See the full list here
Source: Business Intelligence Group