Decathlon launches new eco-friendly blue bags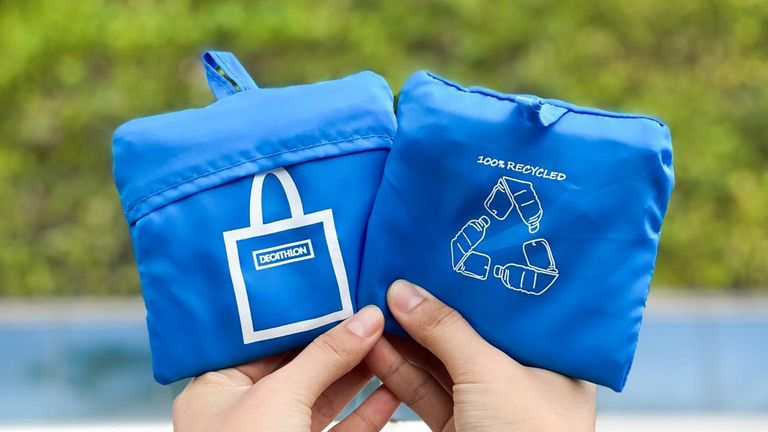 Decathlon celebrated a huge milestone on July 20, 2020 on the launch of their new eco-friendly blue bags in all 10 Decathlon Singapore stores! These new blue bags are 100% made out of recycled polyester and each bag uses 4 polyethylene terephthalate (PET) bottles to produce. Since its first store opening in Decathlon Bedok, they have removed all single-use plastic bags and introduced reusable blue bags.
Making our bags eco-friendly takes our commitment to sustainability one step further, by reducing carbon dioxide emissions by 35%.