Companies news
Decathlon Orchard: A brand-new sporting experience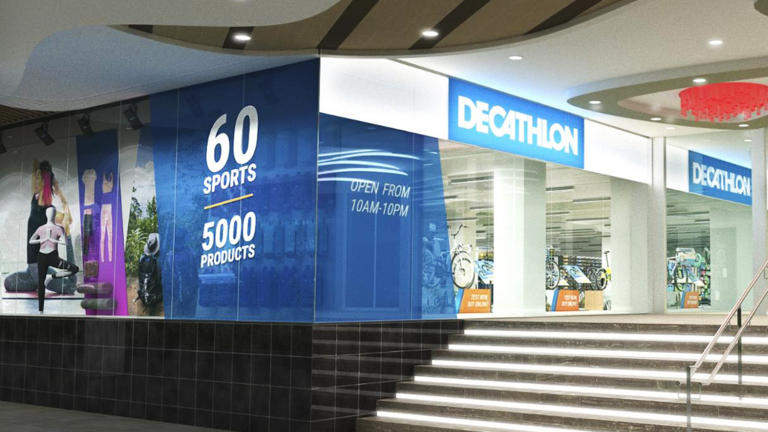 Located in the heart of town at The Centrepoint, Decathlon Orchard aims to provide a brand-new sporting experience, complete with virtual simulations to deliver an immersive experience for customers. The store carries an impressive range of over 6,000 sporting products catering to 50 sports. From picking up your everyday pair of running shoes to testing the latest skateboards, it is promised to be an adventure exploring Decathlon Orchard.

Decathlon is grounded in the belief of staying active, and remains committed to catering to their customers' evolving fitness needs. When the Government announced the implementation of the Circuit Breaker to stem the spread of COVID-19 in Singapore, Decathlon saw an immediate spike in demand for lightweight and affordable sporting goods suitable for home use, such as dumbbells, toning bands, and fitness and yoga mats, to make up for the temporary closure of gyms and sports facilities. Besides offering a wide range of sporting goods, Decathlon is also focused on providing the best possible experience in-store. We caught up with Nils Swolkien, Managing Director of Decathlon Singapore, to find out more about the unique sporting experience they are bringing to The Centrepoint, and how they continue to share their love for sports with Singaporeans.

What are some innovative concepts that shoppers can look forward to at Decathlon's latest experience store?

We are pioneering several exciting concepts at Decathlon Orchard that we cannot wait for our customers to experience!

There are two first-of-its-kind features that we will be bringing to The Centrepoint. Our favourite would definitely be the virtual reality camping tents where customers can use Virtual Reality (VR) goggles to fully immerse themselves in a virtual outdoor environment, test the tents for themselves, and even imagine camping under the stars! This is a game-changer as we are able to provide the same (if not better) experience for our customers without having to set up the actual tent. The virtual experience is so authentic that customers can even choose whether they prefer camping under the stars or the scorching sun, and explore the tent virtually before they decide which works best for their trip!

We are also piloting morphological solutions within Decathlon Orchard. With this technology, customers will be able to obtain personalised 3D measurements of their foot size and gait, allowing them to easily find the perfect pair of shoes for their preferred sporting activity, be it hiking, trekking or running.

How is Decathlon Orchard adapting to the COVID-19 context?

Decathlon Orchard will provide multiple test zones to allow shoppers to try on products and experience various sports! We have also positioned our most popular sports – cycling, yoga and fitness – at the forefront of our store at Level 1 and 2 for the convenience of our shoppers. The launch of our virtual reality stations is also very timely amidst the pandemic as our customers will be able to enjoy the full experience of our products while safe distancing is observed.

All our Decathlon stores in Singapore have also gone cashless to ensure safer and seamless transactions for our customers. With the launch of our Decathlon app in June, our customers are able to enjoy the convenience of Scan & Pay. This function allows shoppers to scan the QR codes or RFID labels of the products and pay for their purchases through the app anywhere within the store. This removes the need for queues and ensures a safer experience for everyone! With our sports lovers' growing preference of exercising in the comforts of their home, we have been frequently livestreaming free home workout videos on our Decathlon Singapore Facebook page as well. From barre and dance aerobics to boxing and HIIT, we have something catered for everyone, so do grab your family and work up a sweat with us!

While we miss interacting with our sporting community through our in-store fitness workshops, we are glad to be able to provide a sense of community for our customers during this time and bring our love for sports closer to them while they stay safe at home.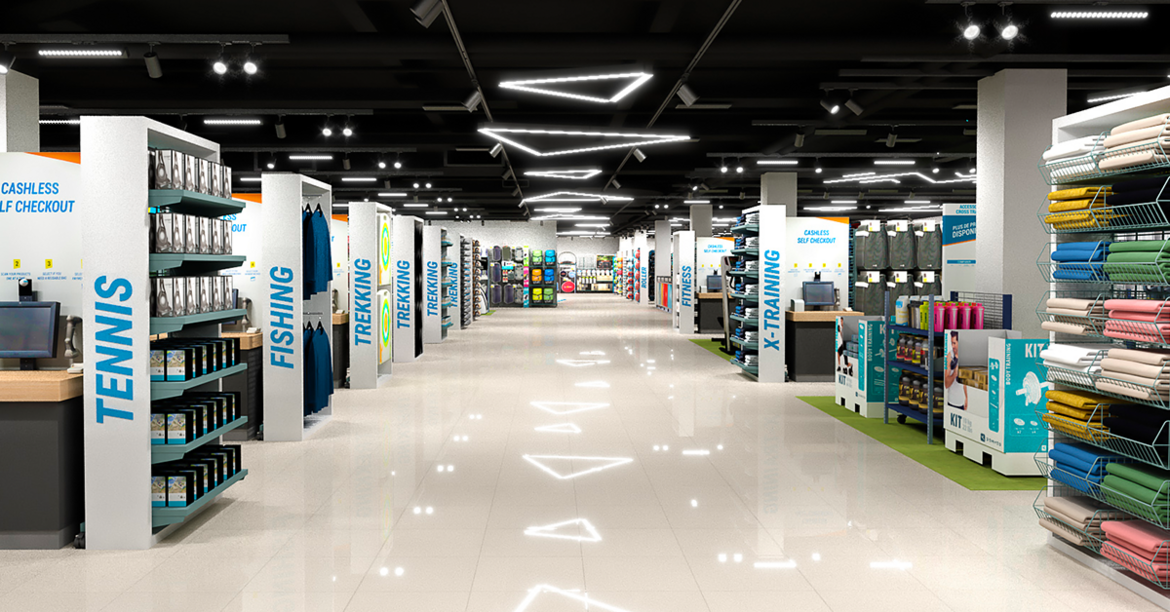 What sustainability initiatives is Decathlon pioneering?

At Decathlon, we are driven by our ethos to bring the joy of sports to our customers sustainably. We focus on making eco-conscious design choices for each of our products, such as by giving a second lease of life to millions of plastic bottles through reusing them as materials for our camping tents and jackets.

In addition, we have also made the conscious effort to remove single-use plastics in all our stores and encouraged customers to BYOB (Bring Your Own Bags). Just this year, we have launched our new eco-friendly blue bags which are made out of 100% recycled polyethylene (PET) bottles! Each bag is made out of 4 PET bottles and can be repurposed for all sorts of activities to help all our shoppers to reduce single use plastics just as we have.

Decathlon's Orchard store will also be the first outlet in Singapore equipped with 100% digital palisades. This eliminates the use of paper to display product information throughout our store and further cements our commitment to sustainability.

Beyond the manufacturing of our products, we offer customers a "Click & Collect" option where they are able to pick up their purchases from any of our stores within two hours of placing their order online. This significantly reduces our carbon footprint since our delivery trucks do not need to make multiple trips!

With these initiatives, we hope to offer products that our customers can use in good conscience while inspiring them to be more environmentally conscious as well.
Are all your products available in-store available online as well?

Yes! Our sport lovers can conveniently purchase our products at our Decathlon Singapore website or through our newly launched Decathlon app. With the app, they can easily place their orders and collect their favourite Decathlon products via the delivery and self-collection options. Alternatively, come down to any of our 12 stores located island wide, including Tiong Bahru Plaza and Waterway Point, to test our products before making your purchase!

With its latest store located right in the heart of Orchard, complete with a diverse range of affordable sporting equipment and innovative technological solutions, Decathlon is dedicated to making sports more fun and accessible to Singaporeans. Regardless of whether you are a sporting pro or beginner, check out Decathlon Orchard when it officially opens on 12 September at The Centrepoint!