Companies news
DFS opens 'new digital marketing frontier' with move into the Metaverse
In a first for DFS, newly named Chief Gifting Officers Reddi and Vila are sharing their gifting recommendations via social media channels
INTERNATIONAL. Luxury travel retailer DFS has teamed up with two virtual influencers, Reddi and Vila, in its latest Lunar New Year campaign, as the retailer makes its first move into the emerging Metaverse market.
Metaverse – a compound word of meta, which means 'virtual' and universe, which means 'world' – is a fast-growing network that allows real-life activities to be performed in a virtual world.
DFS said that the move "marks the opening of a new digital marketing frontier for DFS, timed to welcome the Year of the Tiger and to introduce DFS customers from around the world to a new era of virtual reality".
In a first for DFS, newly named Chief Gifting Officers Reddi and Vila are sharing their gifting recommendations via social media channels as part of the Lunar New Year celebrations.
Digital idols Reddi and Vila have millions of fans on social media. Together, DFS noted, they have combined Metaverse technology with innovative marketing concepts to become trending influencers, partnering with leading brands in luxury retail as well as in other industries.
To launch the Year of the Tiger, the retailer invited Reddi and Vila to be DFS 'Chief Gifting Officers', starring in a digital film inspired by the beauty of Chinese tradition and fashion. Each wearing a stylish Chinese Qipao dress, the two idols enjoy a Lunar New Year dinner – comprising a range of luxury products prepared by DFS and which represent individual auspicious Chinese greetings – while sending good wishes to customers around the world.
From January to March 2022, Reddi and Vila are representing DFS to its customers by making traditional Lunar New Year gift recommendations through Weibo, WeChat, Little Red Book and other top-trending social media, and sharing innovative digital ways to unlock the gifts in store.
Chinese tradition and fashion are the inspirations behind the campaign and film featuring the two characters, who have a vast social media reach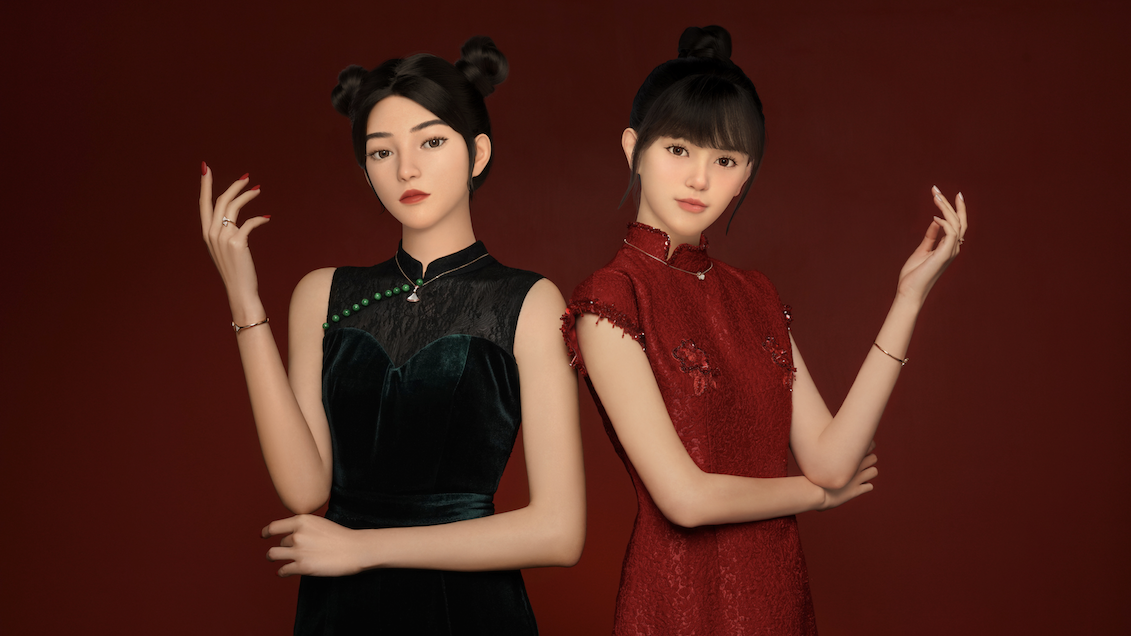 DFS, alongside Reddi and Vila, is also launching a red envelope cover on WeChat that is set against the background of a traditional night market, allowing users to use the two virtual idols to convey blessings and surprise family members, friends, colleagues and business partners. DFS' festive-themed Lunar New Year Metaverse wallpaper can also be downloaded.
"Innovation is both essential and exciting, and by embracing the Metaverse we have unveiled a multitude of new ways to surprise and delight our customers," said DFS Executive Vice President Digital Ventures and Marketing Long Chiu.
"Through this new medium, and by partnering with Reddi and Vila, we are able to create a unique digital platform that offers a fun and convenient way to shop a whole world of luxury products. We look forward to continuing our journey into the virtual-digital era, exploring new trends and evolving our approach to meet our customers' desires."
SOURCE: The MoodieDavitt Report