Companies news
Digital twins are helping real-world buildings achieve huge carbon efficiencies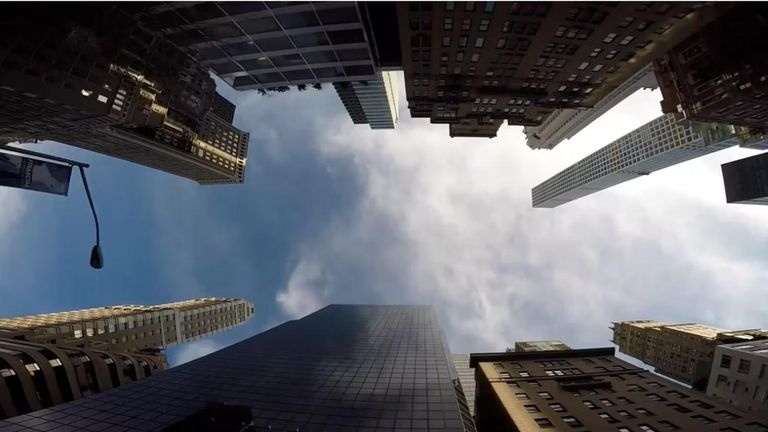 May 17, 2022
List the major causes of carbon emissions and you might not think of the buildings around you – yet the built environment is responsible for almost 40 percent of global CO2 emissions.
With buildings being an integral part of everyday life, Don McLean, CEO and Founder at IES, says this is an issue we need to face – fast.
"As a company, we are trying to look at how we can mitigate the impact of climate change. We've developed the technology that allows people to create very accurate digital twins of buildings."
A digital twin is a virtual 3D model that replicates how a building behaves in the real world. IES' technology can be applied to single or entire groups of buildings, allowing users to virtually test and monitor the impact of different carbon reduction strategies and de-risk decisions. Ruth Kerrigan, Chief Operating Officer at IES, explains how the technology works in more detail:
"IES' digital twin technology uses physics-based software and real data from the building, as well as machine learning and artificial intelligence. Together these create a 3D replica of the building to look at how it's performing in real time and how to optimize performance."
One notable example is the digital twin IES have created of the entire University of Glasgow campus. This encompasses the buildings, heat and electricity networks, as well as renewable sources and assets such as photovoltaics and EV charging stations, across the campus.
Gillian Brown, Energy Manager at University of Glasgow says the institution was among the first to declare a climate emergency:
"Our main goal is net-zero by 2030. With IES digital twins, we take information from our buildings via sensor points from systems that never integrated before and put them into one place. We can enact change by knowing what, when, and how power is consumed. Students look to institutions to be green and they respect the fact that we are coming up with solutions."
Fiona Bradley, Professor of Structural Engineering Design at University of Glasgow says that involving the student body has proven to be a great way of engaging the community and seeing the results come to life:
"Masters students have had an important role in the project, taking very basic compliance models to deliver eight buildings at a much more detailed level of analysis and producing scenarios to show what we could do to lower energy consumption. IES brings facets like thermal comfort, outside temperatures, energy consumption and air quality to our analysis. There's a huge range of different parameters students are looking at."
Beyond the university, the COP26 host venue – the Scottish Event Campus (SEC) – comprises some of the country's most iconic and complex buildings, and has ambitions to become one of the world's leading exhibition centers. Tunde Olaoye, Sector Director – Smart Energy Systems at SSE, says that to achieve this, they have to become carbon neutral:
"We want to go through a feasibility study to identify options of how we can decarbonize the different event spaces and create an integrated energy network, which not only helps them deliver really good events, but also ensures we use the most efficient means of generating heat, power, and lighting for that space."
In the months leading up to COP26, IES supported SSE by creating a campus-level digital twin of the Scottish Event Campus.
Tunde Olaoye says the solution worked because real-world data highlights performance gaps:
"The digital twins are critical because we need to look at how those existing buildings are failing against their original designs so we can target waste. For SSE, it's a critical part of having a strategic partnership with IES, because we want to hone our ability to make these digital twins and support smart cities, smart campuses and smart places."
While it originated in Scotland, the technology is used globally, a notable example being IES' work with Nanyang Technological University, Singapore, to address their decarbonization drive. Don McLean says the results have been impressive:
"We looked at 21 buildings on the NTU site and prepared a decarbonization roadmap to see what they could achieve over a 10 year period. We identified 31 percent savings, giving a double benefit: not only decarbonizing, but reducing their energy costs, which they can reinvest back into the university."
Don McLean says that IES is now talking with Fortune 500 companies to see what further progress can be made.
"The future for IES is to keep to the mission that we've got: provide the tools that people can use to make the built environment energy efficient."
SOURCE: Vision2045