Companies news
ENGIE CEO Thomas Baudlot discusses Singapore's Green Plan on Channel News Asia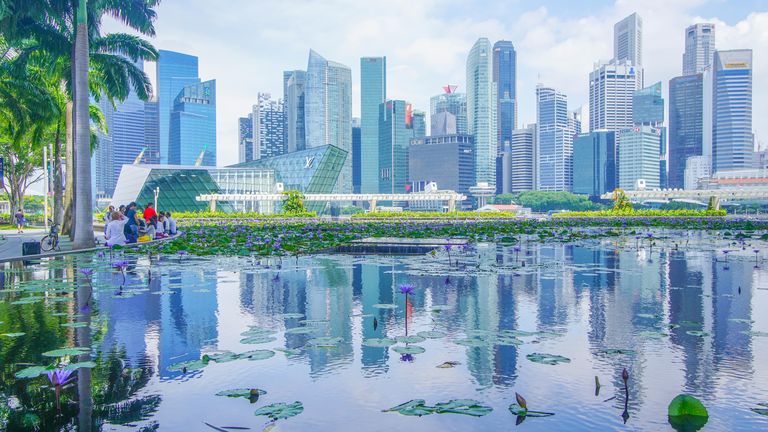 ENGIE CEO, Thomas Baudlot was interviewed by Channel NewsAsia's SG Pulse where he discussed Singapore's Green Plan to fight climate change highlighting district cooling as an "extremely efficient way" to cool cities by reducing 20-30% in energy footprint and CO2 emissions in dense urban areas.

The segment also featured ENGIE Lab Singapore's innovative research and development efforts at Semakau to test new green solution technologies in an urban environment by exploring a hydrogen-based energy storage system which produces much less carbon emission at the facility.

The heart of our business is always about enabling our customers to achieve their sustainability goals and targets by creating better places, better energy and better efficiencies through clean and affordable green energy solutions for cities and communities, industries and government sectors.

We look forward to partnering Singapore and playing a key contributing role to support the nation in achieving the Singapore Green Plan 2030 targets to tackle climate change challenges and promote a cohesive sustainability agenda.
Watch the video here.
Source: ENGIE South East Asia
Photo by Stephanie Yeh on Unsplash