Companies news
ENGIE Lab Singapore won the R&D Project of the Year award in the Asian Power Awards 2022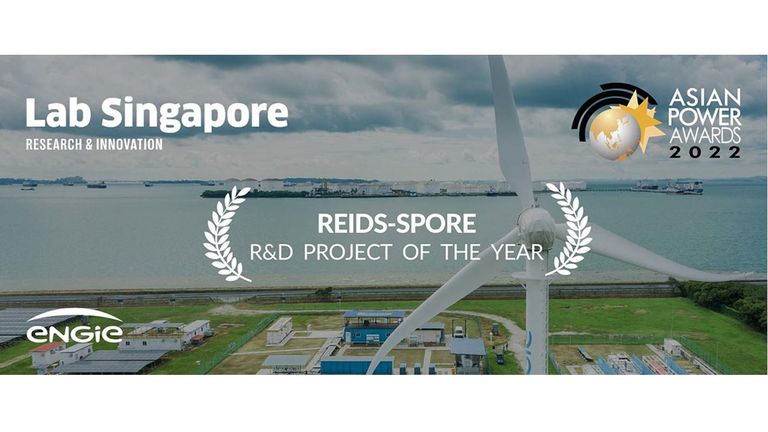 The Asian Power Awards dubbed the "Oscars" of the power industry recognize ground-breaking projects and trailblazing initiatives in Asia's power sector.
The ENGIE Lab Singapore is among the 60 innovative power initiatives of the Asian Power Awards program and winner in the R&D category with the REIDS-SPORE project.
Located south of Singapore on Semakau Island, the REIDS-SPORE (Renewable Energy Integration Demonstrator Singapore) project is an intelligent testbed dedicated to the integration, optimization and valorization of clean technologies in tropical conditions. Today, the test bench is operational 24 hours a day, with a 99% penetration of renewable energy. More than a research laboratory, the REIDS-SPORE project led by ENGIE Lab Singapore is also a real pole of expertise useful for the improvement of commercial offers developed within ENGIE.
About the Asian Power Awards
With the continued rise in demand for renewable energy and the climate crisis pushing harder on the industry, more sustainable models have been the focus for companies in order to continue thriving amidst the challenges. In its 18th year, the Asian Power Awards recognises revolutionary innovations and outstanding initiatives amongst the players in the power industry of Asia. Asian Power Awards (asian-power.com)
SOURCE: ENGIE