Companies news
ENGIE's Global-First Geothermal Power Generation Plant Begins Commercial Operation in Indonesia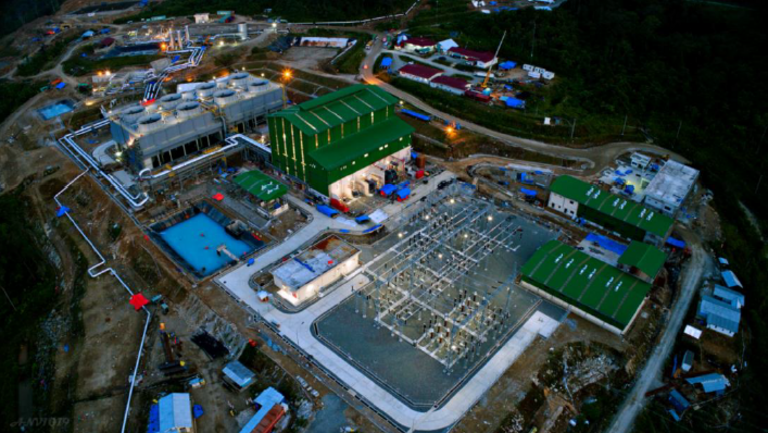 INDONESIA, 16 December 2019 – ENGIE today announced the Commercial Operation Date (COD) of its first geothermal power generation plant globally in Muara Laboh, West Sumatra, Indonesia.
The Muara Laboh high-temperature geothermal power plant contributes to the Indonesian government's goal of increasing the share of renewables in the country's energy mix to 31 percent by 2050.
The first phase of the project generates 85 MW of renewable, emission-free electricity, or equivalent to the electricity consumption of around 340,000 Indonesian households that will be sold to PLN under a 30-year Power Purchase Agreement.
"ENGIE's championing of the Muara Laboh geothermal project is in line with our Group's ambition to accelerate the world's zero-carbon transition and install 9 GW of renewable energy capacity globally by 2021," said Paul Maguire, President and CEO of ENGIE Asia-Pacific. "We are pleased that through this project, we are contributing to the ambitious target that Indonesia has set itself."
David Cullerier, Country Manager, ENGIE Indonesia, said, "ENGIE is proud to have like-minded and locally knowledgeable partners such as PT Supreme Energy and Sumitomo Corporation join us in our bid to put Indonesians on the road to sustainability. We are confident that our success in Muara Laboh will pave the way for new developments in the fields of wind, solar, hydro and biogas in line with the Government of Indonesia and PLN's objectives to reduce their emissions."
Accelerating Energy Transition While Providing New Economic Opportunities
During the construction which started in 2017, the project has provided employment to 1,200 people and supported local businesses.
"Geothermal energy is a renewable, non-intermittent and eco-friendly source of energy that uses the heat coming from deep underground to generate green electricity. We are glad to have a trusted and technologically advanced partner such as ENGIE in bringing this project to reality and empowering many lives," said Victor Van Der Mast, Chief Operating Officer at PT Supreme Energy Muara Laboh.
The Muara Laboh project complies with the highest environmental and social standards set by lenders such as the Asian Development Bank and the Japan Bank for International Cooperation.
ENGIE has been present in Indonesia for over 60 years, with the Muara Laboh power generation plant being the Group's first renewable project in Indonesia.