Event report
Entrepreneurs' and New Members' Virtual Networking Meetup - Sept 2021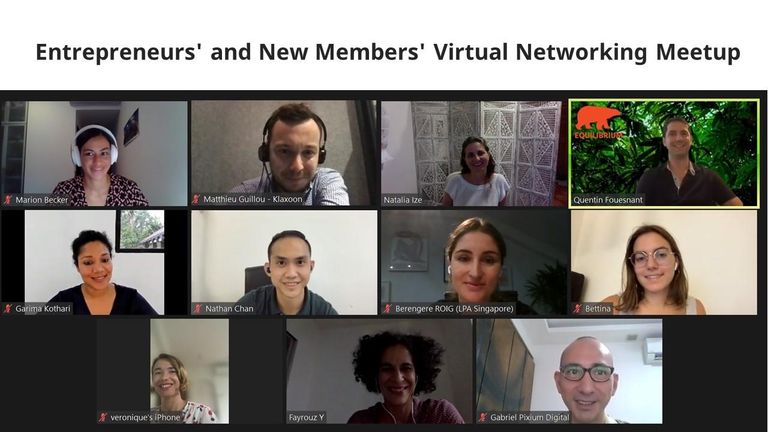 This month's virtual networking meetup started with a collective gathering to identify all the participants. Then they joined breakout rooms to connect deeper with the other members in small groups, pick up some contacts and exchange about their business.
The members who attended:
Berengere Roig, LPA SINGAPORE
Matthieu Guillou, KLAXOON
Veronique Larroque, FRENCH DELICES
Nathan Chan, Dash Living
Quentin Fouesnant, EQUILIBRIUM AI
Marion Becker, MARION BECKER COACHING
Gabriel Georges, PIXIUM DIGITAL
Natalia Ize, Phoenix Coaching
Fayrouz Yataghane, Realme Coms
Bettina Giunta, FREELANCE.COM
Garima Kothari, The Leadership Trust
Thank you everyone for your participation!