Companies news • Interview • Portraits
Fermata Singapore : Driving change for women's health & wellness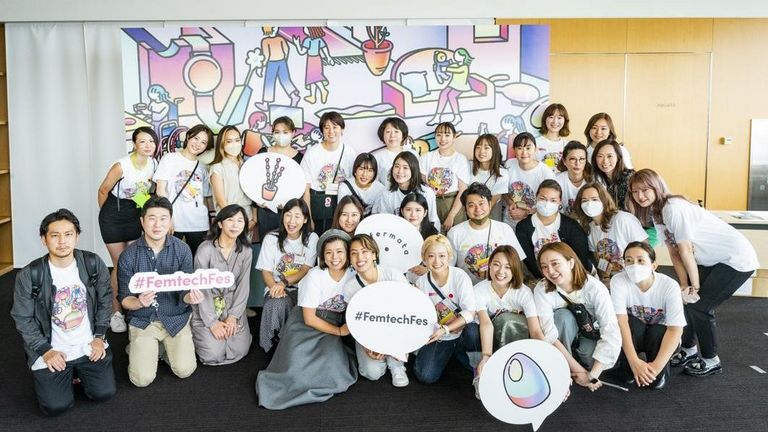 A few words about your business:
fermata Singapore is at the forefront of the women's health and wellness movement in Southeast Asia. We are a femtech ecosystem builder, market maker, and champion improving the health and well-being of women throughout all stages of life.
We are dedicated to advancing the growth of the femtech industry in this region through our online store providing solutions and education to consumers; or providing consulting and advisory services, whether it be for a startup looking to enter the market or an established player seeking to expand presence in the field of women's health.
Our headquarters in Tokyo, along with our office in Singapore, positions us perfectly to support the development of this exciting and rapidly growing field in Asia.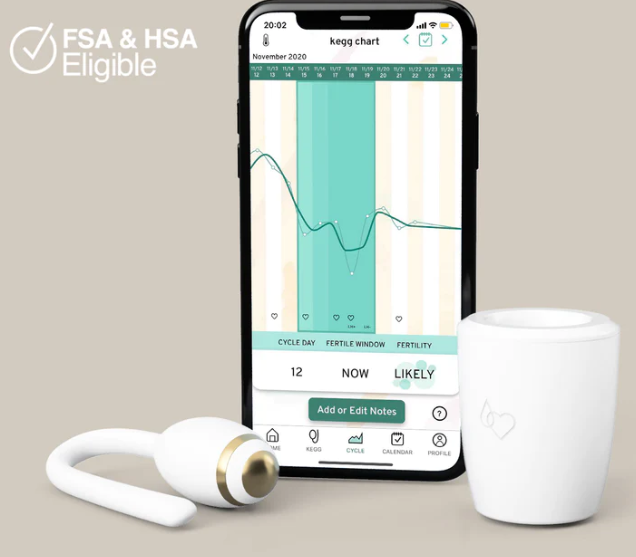 What does the term femtech refer to ?
It refers to the growing field of technology, products, services designed to improve the health and well-being of women. It can encompass a wide range of challenges and conditions that specifically, disproportionately or differently affect women and is not limited to: menopause, fertility, menstruation, bone health, heart health, oncology incontinence.
As emerging as the industry is, the definition of femtech will continue to grow and evolve but the goal will remain the same. It is providing new and exciting opportunities for women to feel more empowered, in control of their health and wellness - to live their lives to the fullest.
As the femtech industry continues to grow and evolve, it is providing new and exciting opportunities for women to take control of their health and wellness, and to live their lives to the fullest.
How did the business evolve?
In 2019 and 2020, the word "femtech" was not part of our everyday vocabulary in Japan and Singapore. To speak of women's health in Asia was seen as a taboo and femtech was seen as a product needed for the West.
fermata began as a company with a vision: to transform taboos into triumphs - to turn struggles into opportunities for self-exploration and collective empowerment.
We triggered a string of "firsts", initially from our online store showcasing new and innovative products to the market such as a fertility tracker, period underwear, kegel exercisers with a mobile app game and more! From this, we saw an even bigger opportunity and dug deeper into understanding this undefined market, identifying the gaps and began challenging existing regulatory frameworks, educating consumers, corporate partners, investors and even government officials.
Every day is never the same - much like the femtech industry, fermata is constantly evolving to discover new heights for women's health and how it can be shaped for a bright future.
What are the next steps for your company?
Our main focus is to continue expanding our portfolio from our e-commerce platform to our B2B advisory services, to further establish Singapore as the "femtech hub" of Southeast Asia. We will be collaborating with various actors in the ecosystem to communicate our mission and advocate for women's health and wellness.
One exciting avenue is for fermata to impact women's health coverage and needs in the workplace – by bringing employers the latest in employee health benefits and wellbeing packages (fertility benefits, reproductive health screenings, education series around women's health challenges etc)
We are also proud to be bringing the world's first femtech exhibition to Singapore, which will serve as a platform to raise awareness and educate consumers, businesses, and government representatives on the vital topic of women's health and wellness.
The exhibition builds upon the success of our signature event, Femtech Fes, which has been held annually in Tokyo for the past three years and has received tremendous support from the industry and consumers alike.
Our previous Femtech Fes event welcomed over 3,500 attendees over three days featuring 200 companies, and had the support of over a dozen corporate sponsors, demonstrating the growing excitement and interest in femtech on both the consumer and industry levels.
What makes you different?
What sets us apart at fermata Singapore is our end-to-end approach to supporting companies in the femtech industry.
Our unique combination of consulting and advisory services, combined with our deep understanding of Asian consumers, culture, and business practices, makes us a valuable partner for companies looking to succeed in this growing market.
At the end of the day, our goal is not to create our own physical product but rather help bring forward the best products, companies, and solutions that are already available.
We believe in shining a spotlight on the innovative work being done in this field, and our aim is to have a positive impact on the lives of women across Southeast Asia.
Personally, I would say my motto is "Perseverance and Purpose". To me, it means that by putting in the work and having a clear sense of why I'm doing it, I can accomplish anything I set my mind to.
At fermata, the sense of purpose that I have found in working to improve women's health and wellness helps me to persevere and stay focused on our mission. I also firmly believe that luck is the result of hard work and opportunity, and I am grateful to be on this professional journey, which aligns so perfectly with my personal values and passions.
If you are interested in learning more about femtech, our services or more - please do not hesitate to get in touch.
Zoé Neron-Bancel : zoe(@)hellofermata.com
Fermata For Business page : https://sg.hellofermata.com/pages/for-businesses