Companies news
fifty-five selected as one of the World's Best Management Consulting Firms 2023 by Forbes & Statista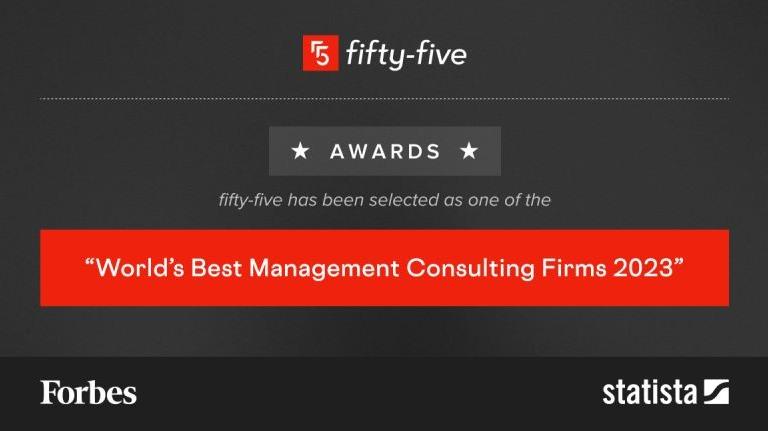 Fifty-five is thrilled to announce that they have been selected by Forbes & Statista as one of the "World's Best Management Consulting Firms 2023".
They extend their gratitude to all their collaborators and clients for their trust, which has led to the achievement of this prestigious award.
For more information about fifty-five please go to https://www.fifty-five.com/. You can also learn from their collection of e-books, the last developed focuses on retail CX success: How to use data to improve retail customer experience and loyalty? and covers essential insights and strategies that assists retailers in enhancing their online performance.
SOURCE: fifty-five