Event report
Finance & ESG: How can the financial industry help fight climate change?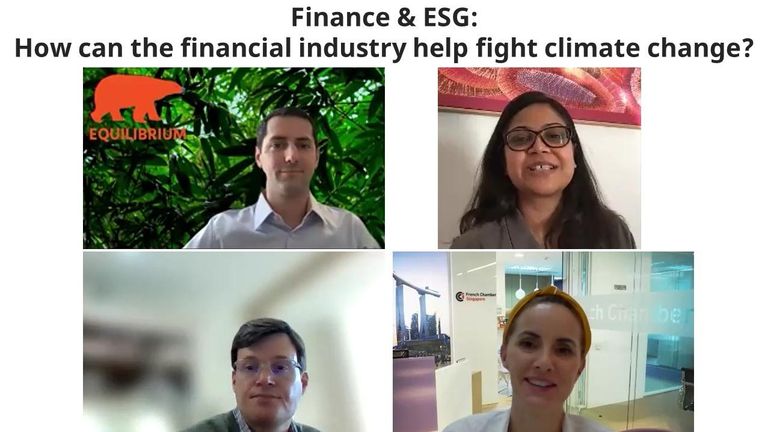 Thank you Shilpa Gulrajani, Head Business Development & Strategy South East Asia at BNP Paribas and Robert Meyer, CEO at Angsana Investments & former CEO at Halcyon Agri Corporation for leading this fireside chat on how companies can mitigate risks and seize opportunities at the intersection of ESG and finance.
Thank you as well to Quentin Fouesnant, Head of Sales at Equilibrium (a FiscalNote Company) for moderating the discussion.
Access the webinar recording (Only for members)