Analyses & Studies • Publications
FOCUS 70: Crop Monitoring From Above
Jean-Philippe Polizzi, Chief Area Representative APAC Of Delair shares with us about drone adoption in agriculture.
Can you explain what DELAIR does where are you based, which markets do you serve?
Delair provides end-to-end, drone-based solutions that enable enterprises to digitize their physical assets and turn the collected data into valuable business insights. The company's solutions include Delair Aerial Intelligence (delair.ai), a cloud-based platform for managing, analyzing and sharing aerial data, as well as data acquisition solutions with a range of high-performance drones. Our pioneering open ecosystem strategy, integrating best-in-class hardware and software partner solutions, delivers enterprise customers a flexible, one-stop approach for adopting digital transformation through drones. Delair's solutions, available through an international network of distributors, are deployed in industries such as mining, construction, agriculture, oil and gas, utilities and transportation. Founded in 2011, the company employs 180 people, is headquartered in Toulouse, France and has offices in Paris, Singapore and Los Angeles.
How does  UAV technology impact agribusiness?
Recent drone hardware and image processing innovations now enable large-scale, frequent, fast, non-invasive and accurate measures of agricultural data - at the plant level - and help streamline processes. By combining new-generation drone systems and sophisticated aerial imagery analytics, agricultural companies, such as seed companies, agriculture service providers, and farm managers, get a complete, integrated and easy-to-use workflow to better analyze crops and yields.
For applications such as field trials, high-value crops, plantations, inventory and monitoring, precision agriculture, forestry and surveillance, the UAV technology reduces the time and cost of operations and contribute to maximize yields.
What are some of the challenges and benefits of drone adoption in crop cultivation?
When refering to plantations (such as Palm Oil Plantations), we can see everyday on the field that our customers take advantage of drone technology to better manage their operations. That includes design and plan more accurately areas suitable for planting or access roads, bring precision to their inventory management activities, assess vegetation health monitoring and support due diligence and audit projects.
As per experiment and research, using aerial intelligence allow our customers to standardize and automatize their notation process, but also collaborate on many trials spread among geographies and accelerate the decision process on trial validation with plant counts.
The challenges to scale-up drone adoption in crop cultivation are usually bound to logistical issues, such as the availability of a pilot resource or appropriate material within short timelines. Another one is aerial regulation, that varies from one country to another. However, farming remains the sector with the broadest opportunities even when regulation is still unclear or restrictive.
What does the future of agritech look like in Asia and beyond
Surveying planted areas from the sky is not new: remote sensing based on Satellite imagery has been existing for more than 50 years, and drones have democratized this capacity, with low cost equipment and more precise measurements. There are still plenty of farming applications to be developed (disease pre-identification, yield forecast models etc…).
As an example, a company like Michelin has used the delair.ai platform for plantation inventories, in order to improve the sustainable management of its natural rubber plantations in Indonesia.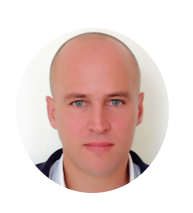 Interview with Jean-Philippe Polizzi, Chief Area Representative APAC Of Delair, for FOCUS #70. To read more articles from this issue, download your digital copy here