Analyses & Studies • Publications
FOCUS 70: Sustainable Food In Urban Cities?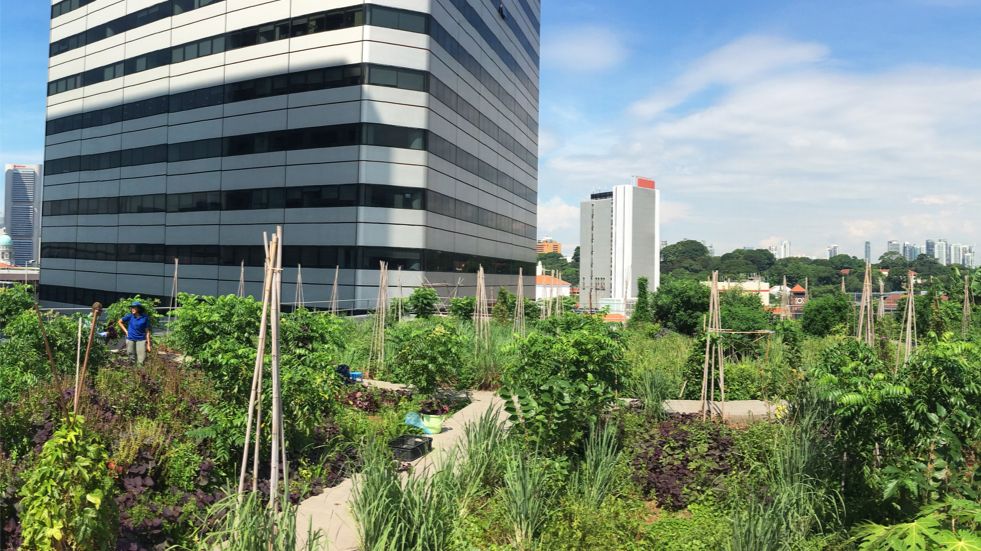 Bjorn Low, Co-Founder and Managing Director, Edible Garden City shares with us the future of farming in urban cities
Edible Garden City helps cities become more self-sufficient by growing food in under-utilised spaces like rooftops, beneath viaducts, and everywhere in between. We've built more than 200 edible gardens to date, across restaurants, hotels, schools and homes. Our urban farming model, Citizen Farm, produces fresh, tasty and nutritious fresh herbs, flowers, and vegetables. We teach and support our fellow farmers, whether they are experienced, or aspiring, and hire from marginalised communities and employ our gardens for horticulture-based therapy. Last but not lease, we are committed to finding a sustainable solution to managing food waste and achieving greater food resilience in Singapore.
Singapore is a small nation state with limited natural resources, hence limited abilities to grow crops in the traditional way. 90% of the food in Singapore is imported, and the Government has recently announced the "30 by 30" goal, to produce 30% of the nation's food locally by 2030.
Hence, in Singapore, the agriculture industry is spurred by this national goal. And naturally, food-tech innovation will play a key role in increasing productivity of farms or to grow high quality produce within the limited natural constraints of our land.
Edible Garden City launched the region's first closed-loop zero waste urban farm in June 2017. The model aims to feed the community with sustainable, safe, and locally-grown fresh food. Our model features an array of different farming systems which grow the best quality produce with the least amount of waste. Unlike traditional farms, our agricultural by-products are composted and upcycled into fertilizer, which goes back into nourishing the soil and plants.
As part of a recent expansion project, we constructed a two-storey container farm where we grow leafy greens in a climate-controlled environment. The container farm will be test-bedded as a plug-and-play solution to include more sustainable urban farms into built-up residential estates. With more farms located more accessibly, Singaporeans will be able to buy local produce more conveniently, and will be able to recycle their food waste easily.
This past June, we also launched a new farm at Funan. We hope that the Funan farm will set a trend for more farms to be designed and purpose-built into developments. This would help farmers to overcome land limitations as more building space could be activated to become productive, and increase awareness on urban farming to the general public.
The future of farming is most commonly associated with cutting edge technology. But at Edible Garden City, we believe that the way forward consists not only of innovative technology, but also regenerative natural farming. Technology can help to increase productivity, but traditional methods of farming could also be productive and healing for the environment. For instance, regenerative food forestry promotes healthy ecosystems, while still producing high quality and bountiful harvests.
Technology should be used responsibly, but never at the expense of the environment or the community. Farming should be an empowering and inclusive process.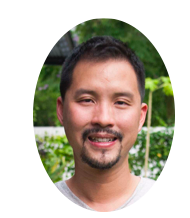 Interview with Bjorn Low, Co-Founder and Managing Director, Edible Garden City, for FOCUS #70. To read more articles from this issue, download your digital copy here