Publications
FOCUS 71: Innovation Leads Clean Energy Space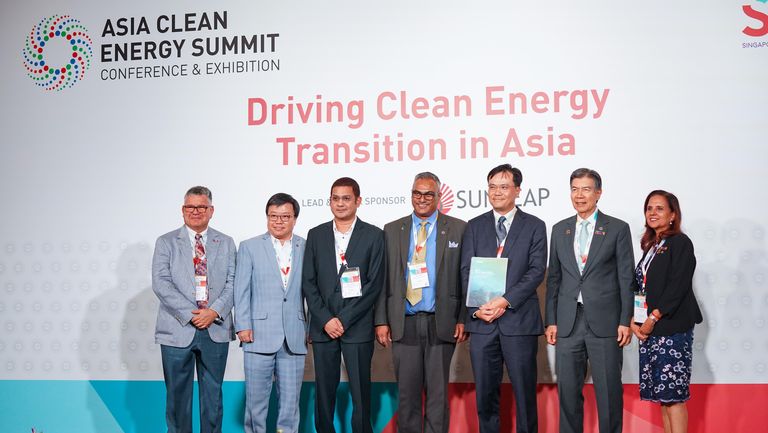 Kavita Gandhi, executive director of Sustainable Energy Association of Singapore (SEAS), shares about the direction of Singapore's clean energy efforts and the Summit's initiatives.
Please tell us about Asia Clean Energy Summit and its milestones
  Asia Clean Energy Summit (ACES) is  Asia's leading clean energy technology, policy and finance event. ACES, which is part of the Singapore International Energy Week (SIEW), serves as a platform for regional thought leaders in both the public and private sector to collaborate on critical issues and opportunities around harnessing clean energy for the future.
  ACES 2019 saw greater engagement among industry players, indicative of the increased prioritisation of the transition towards clean energy. This year, over 180 thought leaders discussed the challenges and opportunities in the drive towards energy transition and emissions reduction. Among the speakers include Dr Koh Poh Koon, Senior Minister of State Ministry of Trade and Industry in Singapore, who reiterated Singapore's  commitment towards meeting climate change goals.
  At ACES 2019, Global Wind Energy Council's (GWEC) signed three Memorandums of Understanding (MOU) with leading wind energy and sustainable energy associations in the SEA region: Sustainable Energy Association of Singapore, Binh Thuan Wind Energy Association from Vietnam, Thailand Wind Energy Association and the International Renewable Energy Agency (IRENA).  
An avenue for knowledge-sharing in the clean energy space, ACES 2019 saw the successful launch of research papers, including SEAS's carbon white paper, which identifies key opportunities for Singapore to accelerate its decarbonisation efforts; and "Where Sun Meets Water: Floating Solar Handbook for Practitioners" by Solar Energy Research Institute of Singapore (SERIS) and the World Bank during the International Floating Solar Symposium (IFSS) at ACES 2019.
What are the key highlights that took place at the ACES Exhibition?
This year, 47 local and international exhibitors participated in the 2-day ACES Exhibition which drew over 2200 trade visitors from 69 countries. At the exhibition, Guest of Honour, Dr Koh minted the first AirCarbon digital token, launching the AirCarbon Exchange which is the world's first block-chained based carbon-trading marketplace under the International Civil Aviation Organization (ICAO) Carbon Offsetting and Reduction Scheme for International Aviation.
Within the hall, 12 startup companies showcased their clean energy products and solutions at the Innovation Arena. These startups were the finalists of the 2019 PowerACE Competition where they had the opportunity to pitch their ideas to a panel of industry experts at ACES. TransferFi Pte Ltd., the world's first long-range efficient wireless power network, emerged as the grand winner among the 12 startups.
What are the key takeaways from the summit?
Given Singapore's limited access to geothermal, wind and tidal power, solar power is a way forward to meet the city-state's clean energy goals. Heightened interest in Floating PV systems, given land constraints , land acquisition issues, and the capability of FPV to connect with hydropower plants, has served as an apt backdrop for IFSS at ACES 2019. A pioneer in the floating solar space, Singapore already serves as the home to the world's largest floating solar energy test-bed in Tengeh Reservoir.
As Singapore witnesses a growing interest around reducing carbon footprint and creating innovative clean energy solutions, it is necessary to accelerate decarbonisation efforts across the energy value and supply chain. This is why SEAS has launched a carbon paper sharing insights addressing the sentiments and potential of decarbonisation strategies from the industry perspective.
Increased collaborations among private, public and people sector is essential in promoting energy efficiency and sustainable business practices. 
Innovation in areas such as energy storage, e-mobility and blockchain will be key in building a sustainable energy future. In the face of climate change, accelerating the mainstream adoption of scalable, cutting-edge low-carbon technologies, while simultaneously driving various funding initiatives in the clean energy space, is key. Holding initiatives such as the PowerACE competition will help propel innovation in the clean energy space.

Finance holds the key to unlocking many implementable projects in the region along with robust clean energy policies.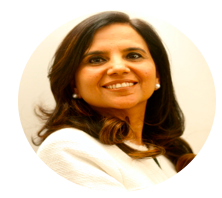 Interview with Kavita Gandhi, executive director of Sustainable Energy Association of Singapore (SEAS), for FOCUS #71. To read more articles from this issue, download your digital copy here