Publications
FOCUS 71: Powering Sustainable Logistics
Mathilde Dumoulin, Sustainability Development Manager at Bollore Logistics Singapore, shares about the company's efforts in setting the bar for sustainability in the industry.
How does climate change affect the logistics/supply chain industry?  
Climate change and pollution in cities are huge challenges for the transportation and logistics sector. Around 24% of the world's CO2 emissions and 18% of the fine particles pollution in big cities are linked to transport and mobility activities, mostly due to land transport modes. In parallel, natural disasters are unforeseen events which can disturb the integrity of our supply chain if they are not mitigated.
As the importance of mitigating climate change rises, many of Bollore Logistics' customers pledge to reduce their carbon footprint and have increasingly high expectations in terms of sustainable logistics.
As a leader in the global supply chain industry, Bollore Logistics has been developing a genuine and global environmental approach which aims at reducing our own environmental footprint, and at the same time supporting our customers by offering them more efficient and environmentally friendly transport and logistics solutions.
What are Bollore Logistics' initiatives to mitigate climate change, in Asia and globally?
In 2018, Bollore Logistics launched its CSR Program, "Powering Sustainable Logistics", which contributes to eight of the Sustainable Development Goals, including climate action. One of our commitments is to reduce our environmental footprint and preserving biodiversity. In line with the Paris Agreement, Bollore Logistics has set a GHG reduction target of -30% in intensity on scopes 1 and 2 by 2027 (2017 reference base). Specifically, our carbon strategy consists of an energy efficiency program focusing on both people and technology.
In Singapore, we have 13 warehouse sites covering more than 200 000m², and hire more than 1600 people. Therefore, reducing our electricity consumption is critical in the fight against climate change. A few examples of local projects include:
Bollore Logistics has built two warehouses in Singapore, the Green Hub (2012) & the Blue Hub (2019), both Green Mark Platinum certified. Solar panels will be installed on the rooftop of the Green Hub to provide 30% of the building's energy. We are seeking to develop partnerships with local energy start-ups, and are retrofitting old equipment into more efficient ones, such as chiller systems, LED lighting, electric forklifts instead of petrol powered ones; last but not least, we've been focused on spreading environmental awareness and educating our employees through trainings and exposure events.
Another key commitment of Bollore Logistics is to integrate CSR in our customer offers, through a complete set of end-to-end eco-responsible solutions. It includes integrated CO2 reporting into our transport management system, where each shipment has a detailed GHG footprint – a necessary tool to propose flow-reengineering and to build low carbon transport plans for our customers. We've also been actively paving the way to greener transportation. We launched in 2015 the first hybrid truck in Singapore, and in 2019 a fleet of electric vehicles to support downtown deliveries. We are convinced that the leaders of tomorrow are the companies who, today, are transforming their operations towards sustainability.
Tell us about the newly launched Blue Hub and its advanced energy management system.
Blue Hub is a high-density storage warehouse of 50,000 square metres. Operating this requires a significant amount of energy and labour force. We faced the challenge of improving our productivity and efficiency, while minimizing our energy consumption and cost. 
That is why the Blue Hub has been built according to the highest environmental standards, with lots of natural light, sensors-equipped-LED, state-of-the-art central chiller; and is equipped with a cutting edge Smart Building Management System (SBM) that oversees the entire building energy efficiency.
Integrated with Smart Energy Management (SEM) technology, energy consumption patterns are digitalised and visualised, making it possible for us to measure and control the appliances of the building from a single system interface. It not only provides visibility for our power and equipment conditions, but also a holistic understanding on our energy consumption pattern, which we will use to evaluate and improve our building efficiency and reduce our carbon footprint in the long run.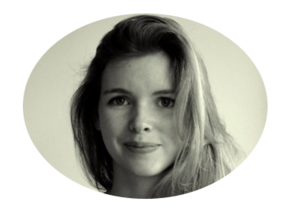 Interview with Mathilde Dumoulin, Sustainability Development Manager at Bollore Logistics Singapore, , for FOCUS #71. To read more articles from this issue, download your digital copy here